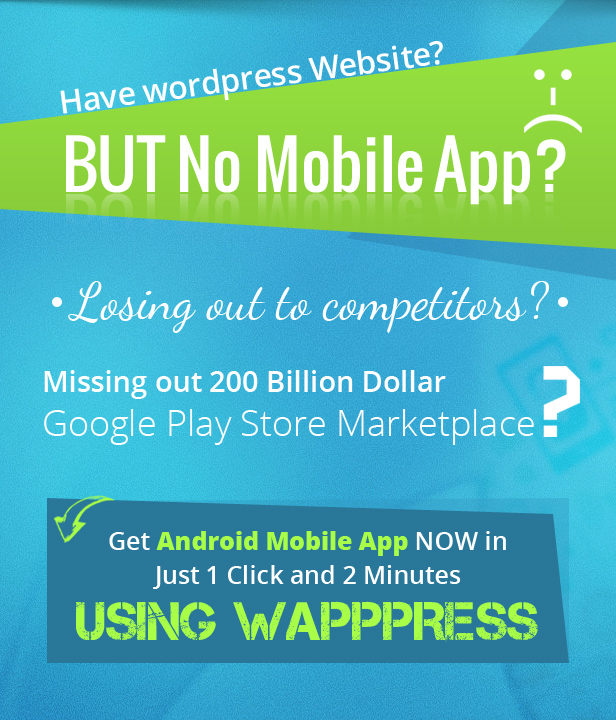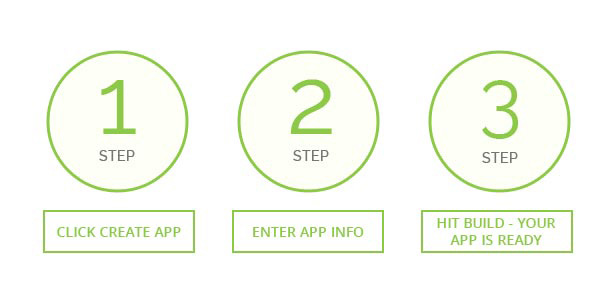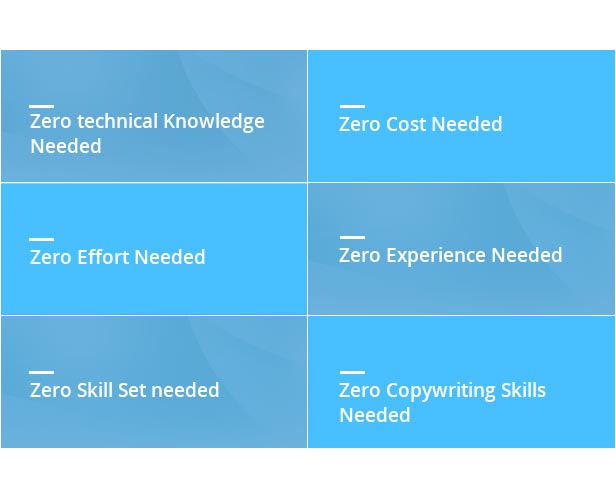 THE MOBILE APP INDUSTRY is currently the fastest Growing Industry in the world. It has grown way bigger than Hollywood's turnover in just 7 short years.
Its expanding at an incredible rate & is estimated to reach $143 billion revenue with 267 billion app downloads in the next 2 years.
Stats show that Mobile Users spend 86% of their time on mobile apps and just 14% on websites.
THE FACT IS: EVERYBODY LOVES APPS BECAUSE THEY ARE MORE CONVENIENT, FASTER – STRAIGHT TO THE POINT AND EASIER TO NAVIGATE FOR ALL USERS.
Smart entrepreneurs are capitalizing on this dominating trend of apps, and ifs something that every smart website owner should be implementing in their business
Its Simple:
If you want to grow your Online or Offline Business/Brand.
If you want more traffic and exposure.
You Need To be In Mobile Apps Before Your Competitors.
UNFORTUNATELY, ONLY 0.1% HAVE THE BUDGET, SKILLSET TO HARNESS THIS POWERFUL LOW COMPETITION ARENA OF UNLIMITED OPPORTUNITY.
And here's why 99.9% entrepreneurs never joined this exploding world and mobile app revolution:
Good business app require initial investment in range of $4k – $8k. With recurring maintenance overheads costing even more. Not everyone has massive budget to spend freely in order to get optimized apps developed.
It takes 18 weeks on average to create a mobile app. Not everyone have patience to devote time daily to craft masterpiece. Time is Money
Hiring a whole development team and coordinating with them is time away from your business. Often creating a whole new level of mess.
Drag & Drop app builders require some kind of skill set, experience, a great amount of investment in time and money as well as monthly recurring costs for maintenance. It's not easy to replicate your well optimized website straight into a well tailored app
Only a handful of app building platforms are available, but all of them entangle customers into monthly recurring maintenance costs to keep their apps updated.
Complexity of making an App Interactive, to and out from the crowd, creating a great user experience & proper flow of layout is usually costly and time consuming.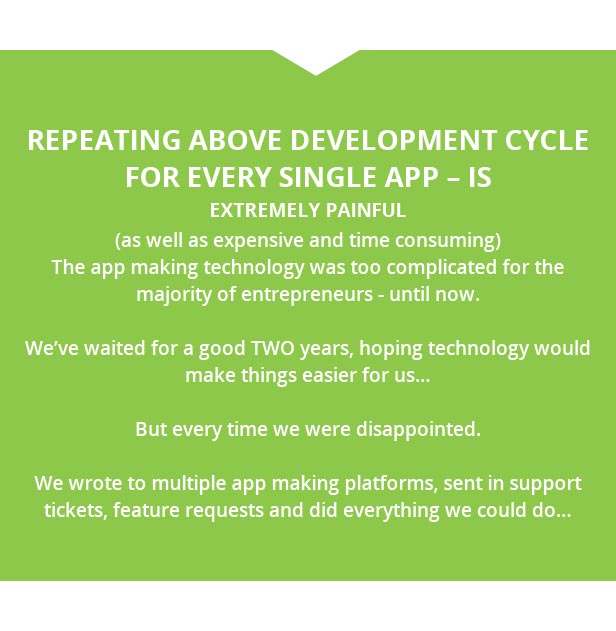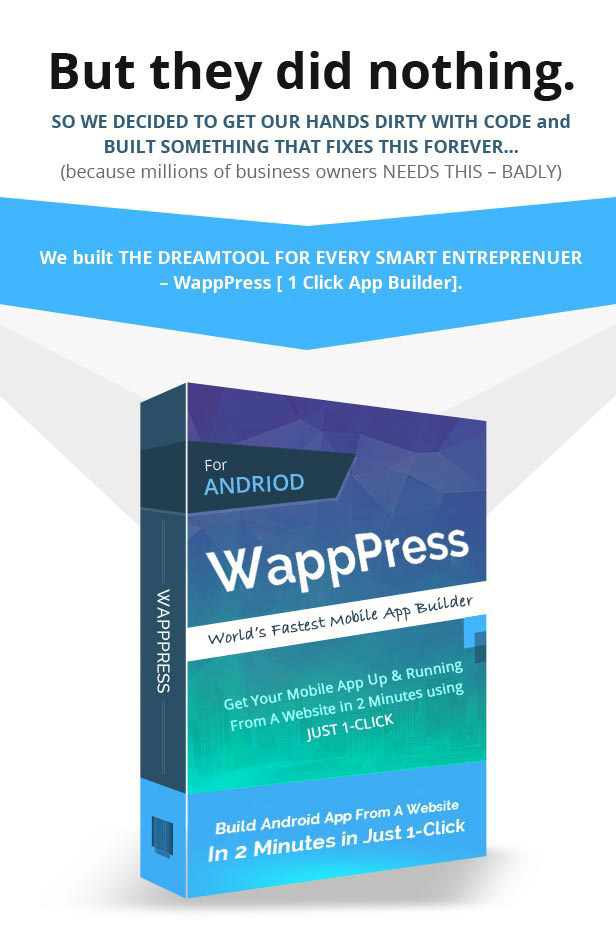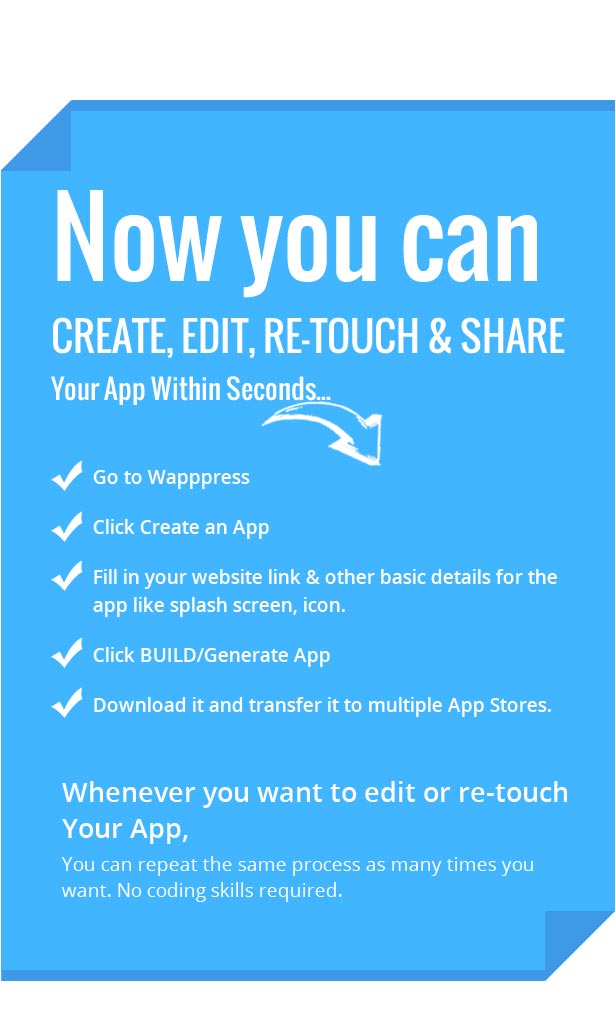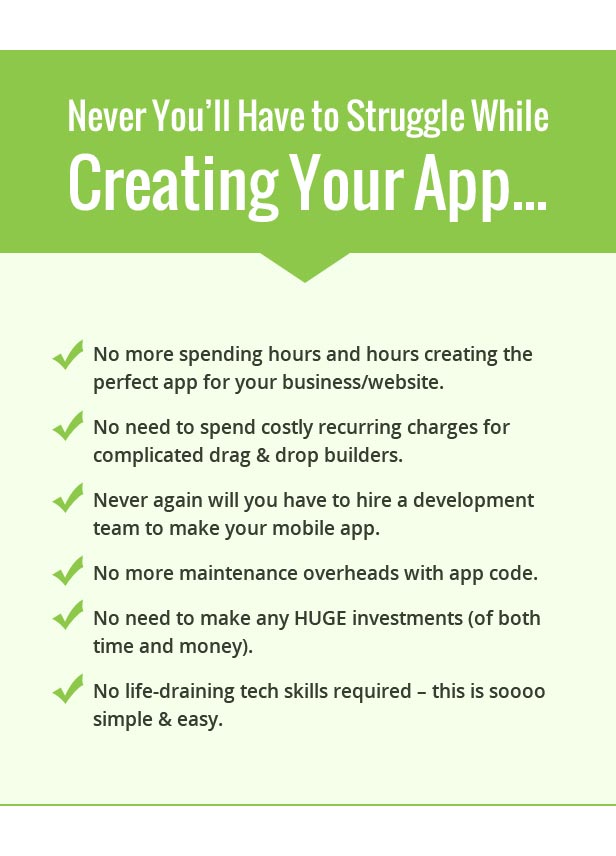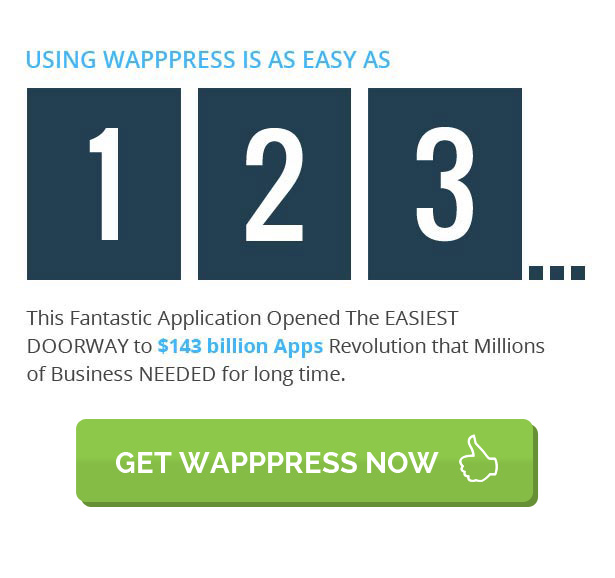 PUSH NOTIFICATION
You will be able to send notification to all of your customers and engage more closely than mails or ads, which is only going to increase your bottom line.
People might forget to check mails but they always check notifications on mobile apps. This gives you the chance to:
Stand Out From the 99.9% Competition
Improve Customer Engagement
Gain More Visibility
Create a Direct Marketing Channel
Build Brand Recognition
AUTO UPDATING
Changes or updates that are implemented on your site will automatically be reflected in the app too! You don't need to worry about updating code, functionality breakage or anything. If your site is working fine, your app will be rocking as well.
3RD PARTY SCRIPT/CODING WORKS
Most drag & drop platforms cannot provide complex functionality inside app. They are not flexible enough to provide addition of new code.
If your site has some unique functionality, you can develop in into the app. Without AllApppress you are likely going to need to invest 18 weeks or more) in development.
CUSTOM FUNCTIONALITY POSSIBLE
Even more exciting, together with the use of 3rd party script addition, you can replicate exact functionality or feature of your site inside the app. This will save you months in coding!
MONETIZATION
Monetize your app using… eCommerce: Sell your products from app. App store for offline, online, ecommerce businesses.

START YOUR OWN ECOM STORE APP
Shopify stores are the hottest trend today, would you like to convert your shopify store in to an Android App & Attract more Traffic & sales. Even Better, send users Push Notification & Sell them stuff on regular basis. Now you can do exactly the same with the push of a button using WappPress
AMAZON AFFILIATE
Convert Your Existing Amazon Affiliate Blog into an Android App & Publish on Play Store & Grow your Amazon Income 10 folds
LOCAL BUSINESS APP
Do you have a Offline Business with a website? Then use AllAppPress to Create a Android App & Always be in touch with your customers with the help of Push Notifications. Keep them updated with your new products & make them come back to your store with the help of Discount Coupons & Offers.
MAKE VIRTUALLY ANY TYPE OF APP
Since we convert your existing web site into Android App, there is virtually no limit on the different Variations & Types of App which you can create.
CONVERT YOUR AFFILIATE MARKETING BLOG INTO AN APP
Do you have a Existing Affiliate Marketing Blog which is making you money?
Now you can make even more money just by converting it into an Android App & Uploading in on Google Play Store. You can easily monetize your blog with the help of affiliate products, Admob Ads & be in touch with your users with the help of Push Notifications for free.
E-LEARNING APP
Do you Teach Online?
Do you have a course which you want to Sell. Use AllAppPress to easily make a Android App of your Course Website & attract New Students using Google Play Free Traffic.
ANALYTICS INTEGRATION
Add any Analytics code in your website & use it track your Android App Performance.
Always keep a Tab on how your app is performing.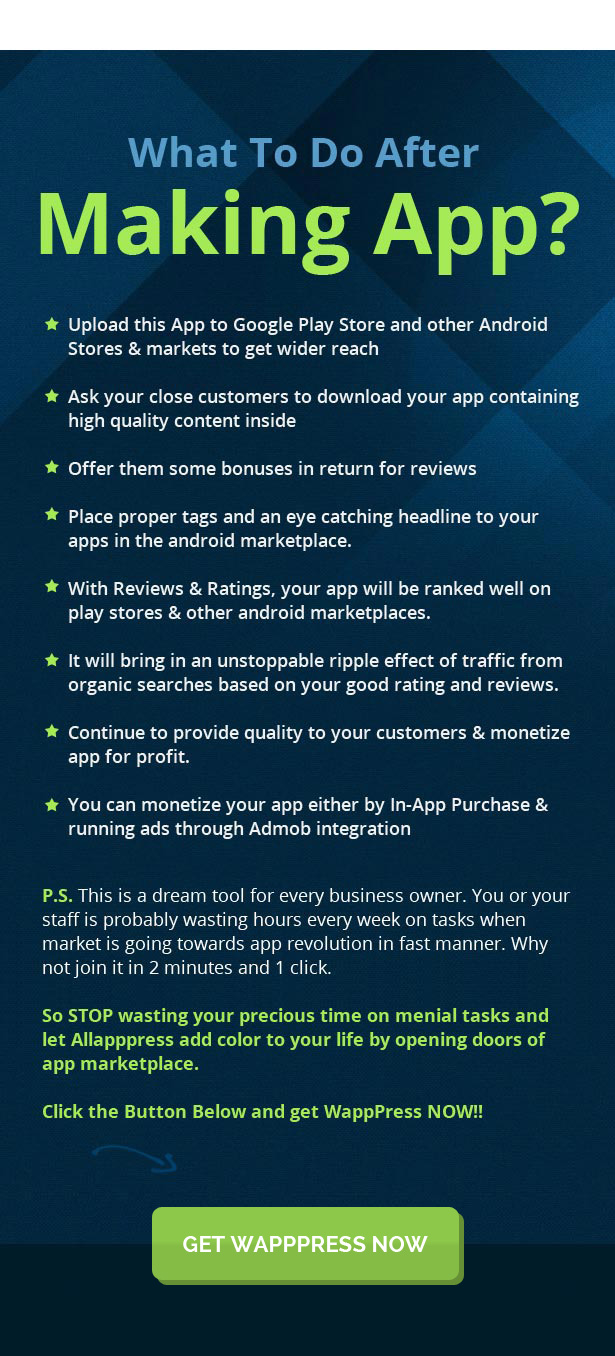 WappPress – Most Easy to use and Simple WordPress Plugin to create an Android Mobile App for WordPress site in real time. It is packed with highly useful features like Push Notifications, Admob , custom launcher icon, custom splash screen, instant App build in real time. Its an excellent tool to convert WordPress to mobile app instantly.
WappPress is the best product available in the market at such an affordable cost. Thousands of people have used our product and are fully satisfied and happy with WappPress. It is very simple and easy to use, you do not need any coding skills to use it.
Benefits of Wapppress:
1. Using Wapppress, you can create an Android App all by yourself without the need of any coding skills.
2. Its very simple and easy to use.
3. Android App is generated instantly on click of a button.
4. You can customize your app by using our plugin features.
5. You can select a different theme for your App.
6. You can select a different home page for your App.
7. You can choose and customize launcher icon.
8. You can choose and customize splash screen.
9. You can add custom message on splash screen.
10. No Coding skills are required, any non technical person can create an App.
11. The App that is generated can be published to Google Play Stores.
12. Generate App and reach out to more users.
QUICK SUPPORT
If you have any questions , please do not hesitate to ask us , we are here for your assistance. We shall provide excellent support for any queries / issues in quick time. We shall provide support by email. We shall respond back in maximum 24 hours.
If you have any queries, please do let us know we are here to assist you completely.
Essentially, mobile websites are variations of your desktop site upgraded for use on the more humble screens and touch input procedures for Mobile Device Accessories, like tablets or phones. They are gotten to through a web program, comparatively as they would be on a desktop device, and require a live web connection.
On the other hand, mobile applications can give you permission to the same data and content that is open regardless, when not linked with the internet. A certified model is Google Maps, where the website is totally dependent upon a web connection, while the mobile application permits you to download maps for see offline, save preferred, and that's only the tip of the iceberg. However, where they succeed is that they can offer additional value.
Do I require converting My WordPress Site into a mobile App?
It is not fundamental to have a mobile application as well as mobile and desktop websites. But, because of the huge benefits presented by applications, their prominence and use are consistently expanding. Such benefits include:
Clients can utilize large numbers of the application capacities and access information while disconnected.
Applications will quite often be quicker than websites.
More important personalization prospects.
Capacity to push warnings and cautions effectively through the application instead of by means of messages
Capacity to offer mobile device explicit usefulness.
Better brand presence, especially given the application's symbol will be ubiquitous on the home screen of your client's mobile phone.
Helpful, as individuals don't have to realize your sites tended to or search through a rundown of bookmarks; all things considered, they simply access the application directly.
These advantages lead to on a very basic level redesigned client experience, and that makes dependability.
It is wonderfully easy to build an app from a WordPress site. What's more, WappPress is one of the best plugins at present accessible that permit you to do exactly that. Moreover, we have made sure it is completely cutting-edge and feasible with WordPress, so you shouldn't experience any issues with similarity.
In 2019, the ordinary American adult will consume around 4 hours on phones. In addition, individuals are spending more time using applications to pay attention to digital sound and take part in virtual entertainment discussions among other web-based activities like Facebook, twitter etc. In case organizations hope to contend in the business community, brands ought to change in accordance with this new craze.
Android applications offer brands an opportunity to clearly connect with their buyers. You can send clients customized content about brand advancements, make practice outlining activities to increase engagement and adapt the client experience to acquire publicizing income.
The creation of an Android application can be an expensive task for your business. You'll likely have to enroll an app developer to commence the app. It also can require a very long time to get a model that your whole team can agree upon.
Fortunately, there's one more choice to make an Android app for your WordPress site. Plugins make it feasible for you to create a mobile app quicker than expected with no coding skills. You can design the application's appearance, send message pop-ups to clients, and track the analysis of your application.
Why should you build a Mobile app for your WordPress site?
We're living in the brilliant time of mobile devices on the grounds that nearly everybody approaches a cell phone or tablet. This shift suggests brands can't depend just on work area websites for their mobile clients. At the point when clients visit a work area website on a cell phone, they need to continually zoom in and out to check the stuff, which mashes the client experience.
The normal response is to create a responsive site that adjusts with each PDA. While it's a good decision to additionally foster the client experience, it's not the best strategy to transform into an industry chief and separate your business from the opposition.
A more feasible way out is to make a mobile app for your WordPress site. Like that, you can develop a superior brand relationship with your clients. Mobile application features permit you to send push notifications openly to clients and enable basic permission to your site without creating in a URL. In addition, you can make new surges of pay with mobile promoting.
There's a costly sticker price with regards to building a mobile application. Without specific skills, you ought to recruit a designer &developer to get it done. Opportunely, WordPress Plugins can support to turn your WordPress web site into a mobile app short the significant expenses.
WappPress can simply build any WordPress website to a mobile app in few minutes and simple steps. The cost- efficient platform permits you to edit your website app with seven pre designed themes and build a tailored splash screen to match your brand design. Also, you can send message pop-ups to your app clients to confer appropriate messages.

WordPress Mobile App Builder is the best way to convert WordPress site to mobile app in most cases.
Merits: Reasonable and quick
Particular for convert WordPress Website

Zero coding skills
Key highlights of WappPress include:
Pop-up messages
Adaptation by means of Google AdMob Interstitial Ads
Mobile application authority
The application can have an alternate theme and landing page to the mobile site
Upload/adapt launcher icon and splash screen
WappPress branding
Make your application step by step
Content is consequently refreshed and synchronized with the content on your site
Appropriate for WooCommerce stores as well as Amazon Affiliate Sites
This Plugin scores a high client rating on the WordPress Plugin catalog. But, don't allow that to discourage you, as the vast majority of the low scores that dragged the rating down date back quite a while when the application was in its onset. Since then, the developer has resolved the issues which brought about those low scores, and resulted surveys are extensively better.
Wapppress builds Android Mobile App for any WordPress website Details
| | |
| --- | --- |
| 🏷️ Category | wordpress |
| 📝 Name | Wapppress builds Android Mobile App for any WordPress website |
| 💰 Price | $22 |
| 🛒 Sales | 3481 |
| 🔗 Website | Visit Website |