SmartPanel – SMM Panel Script
Demo:

Website: https://demo.smartpanelsmm.com

Admin:

Username: admin@admin.com
Password: 123456

User

Username: test@test.com
Password: 123456
SmartPanel [News]
All new updates, critical changes and important announcements, Kindly Click Here to join our Telegram Channel.
Features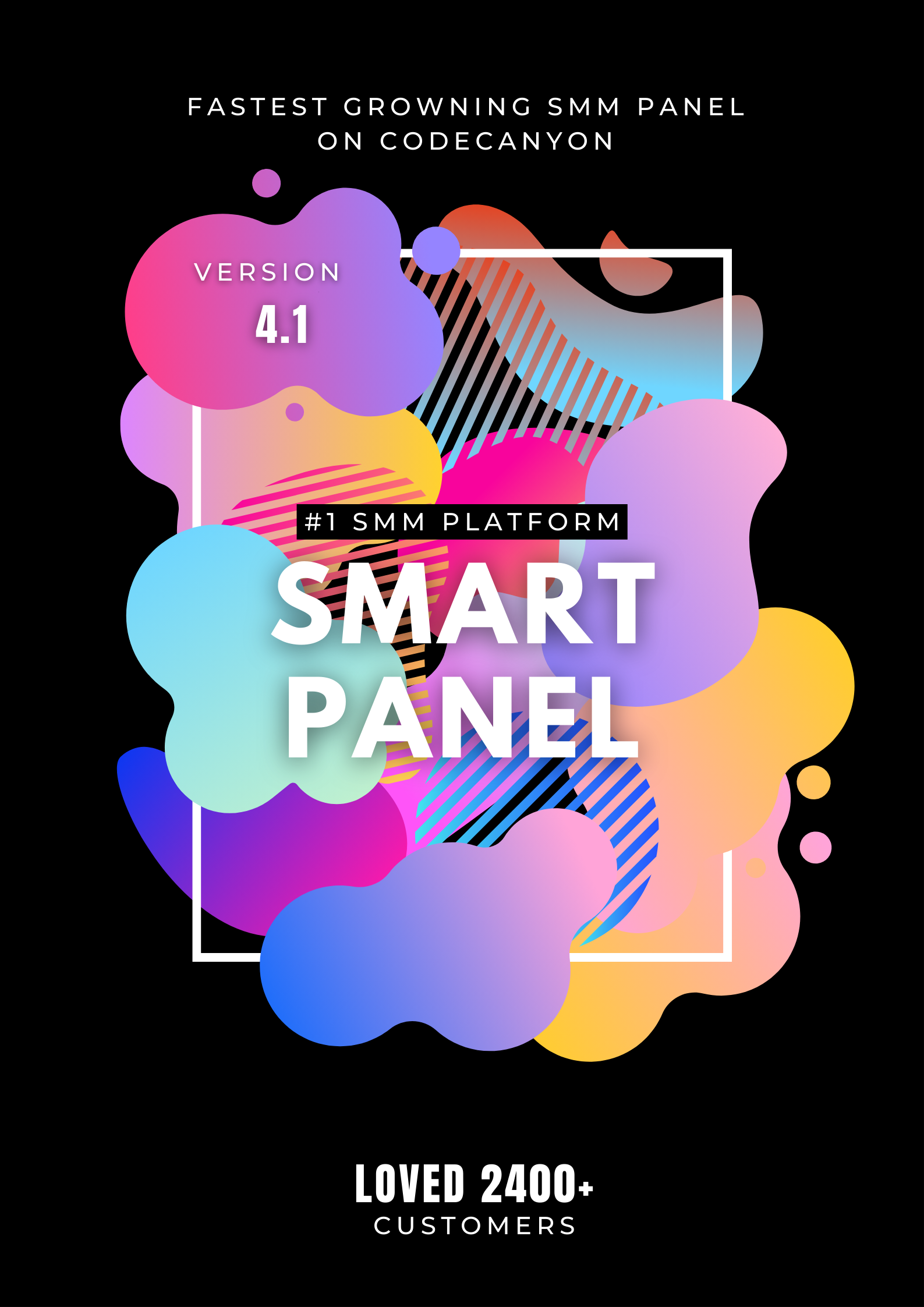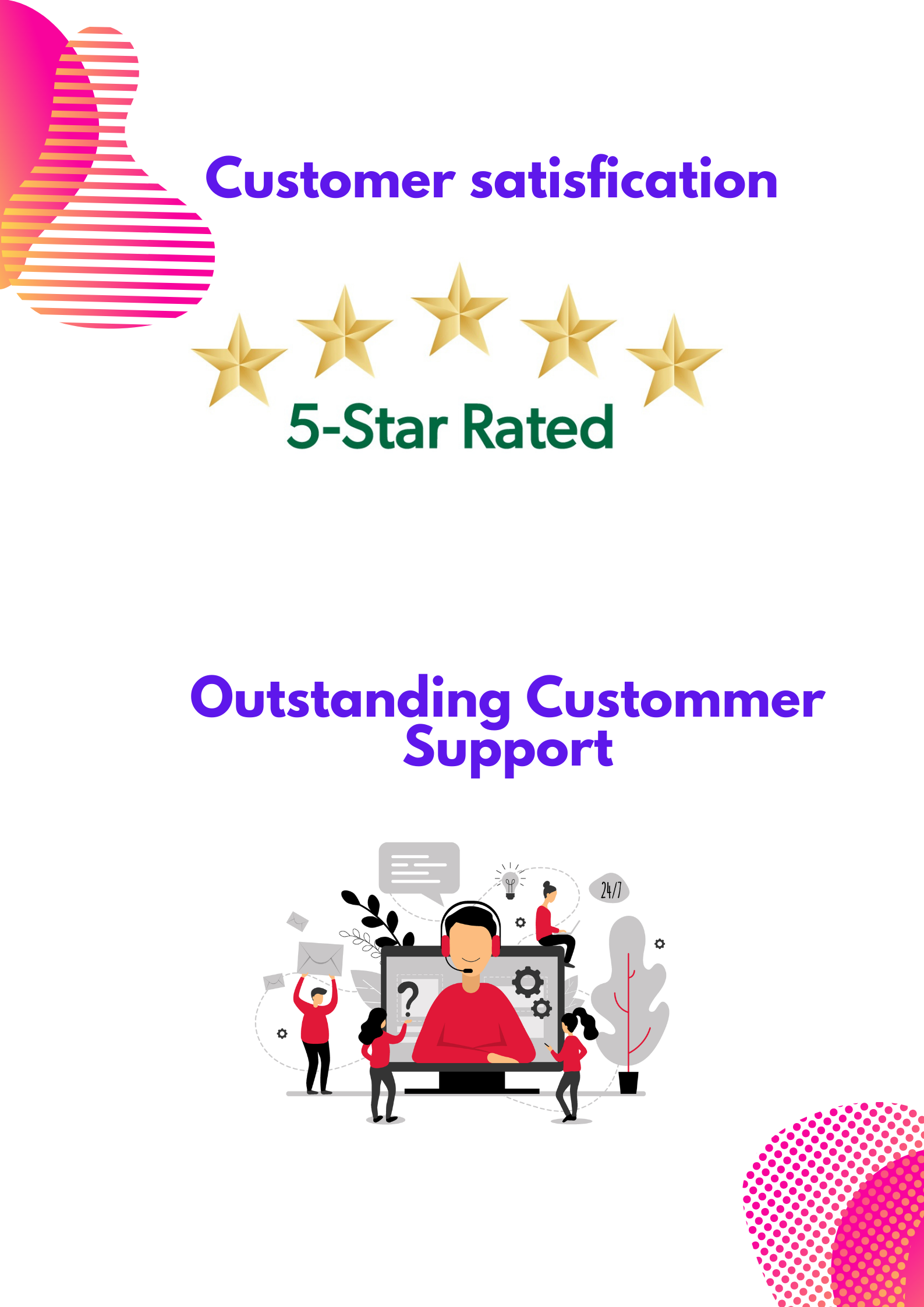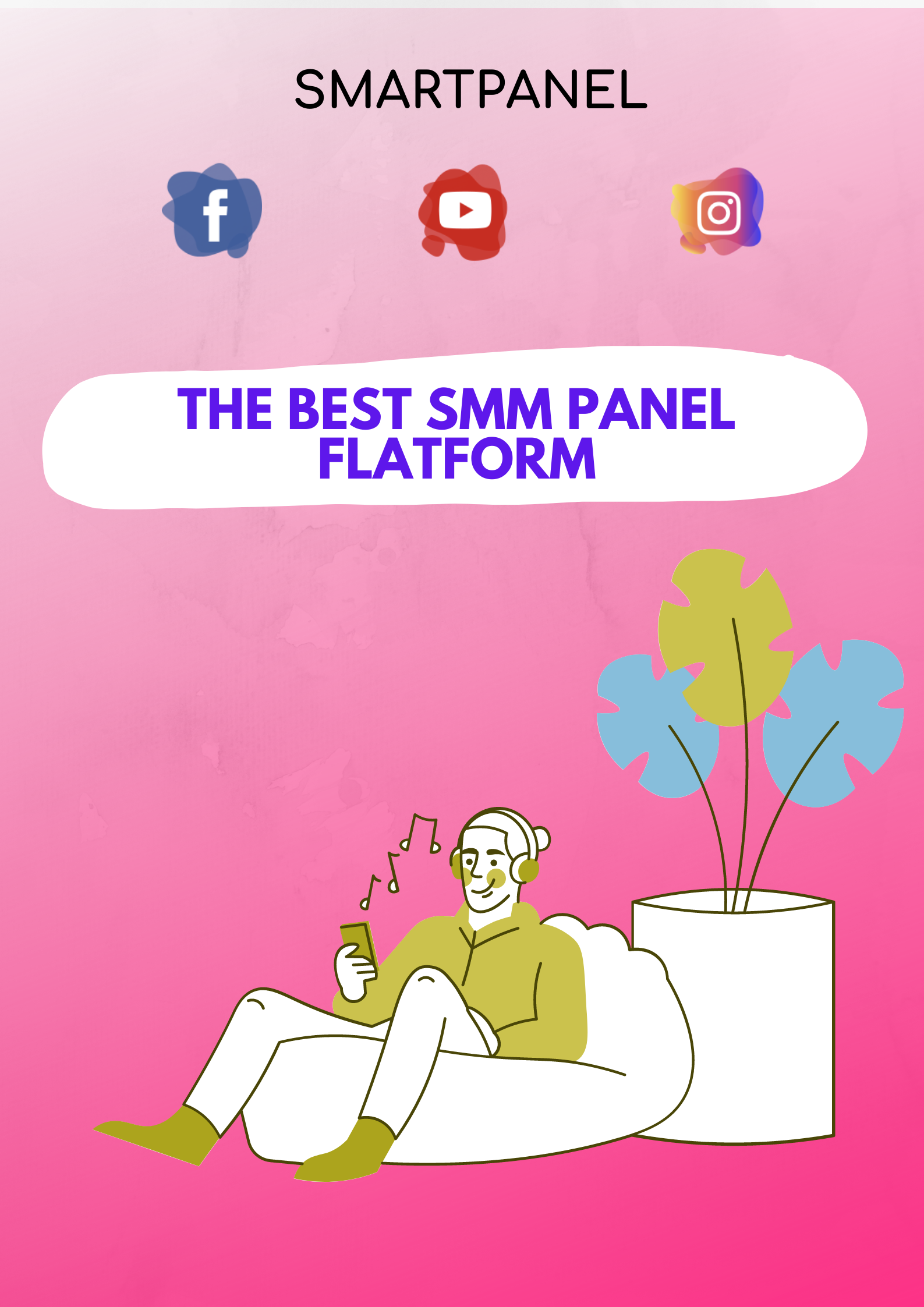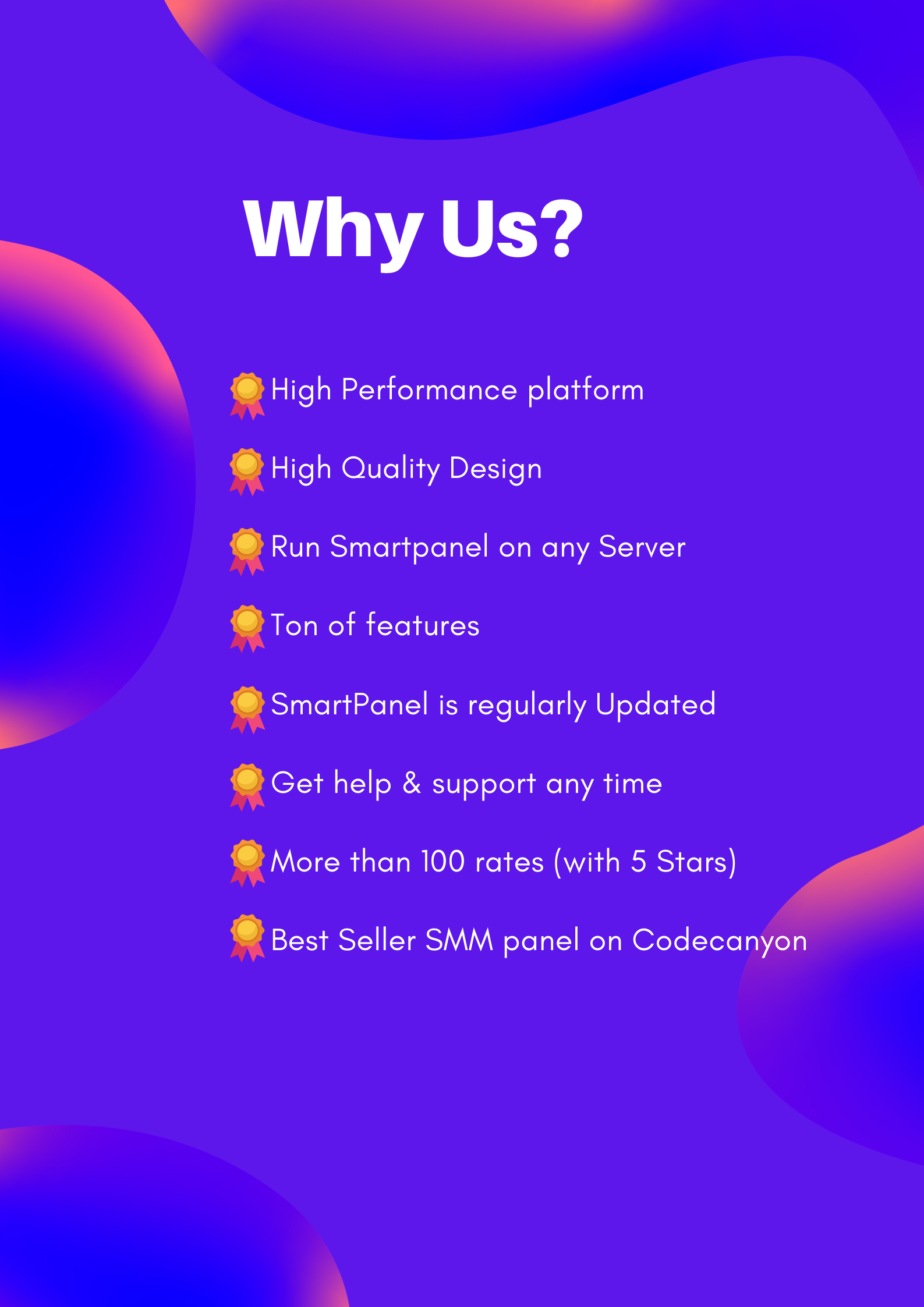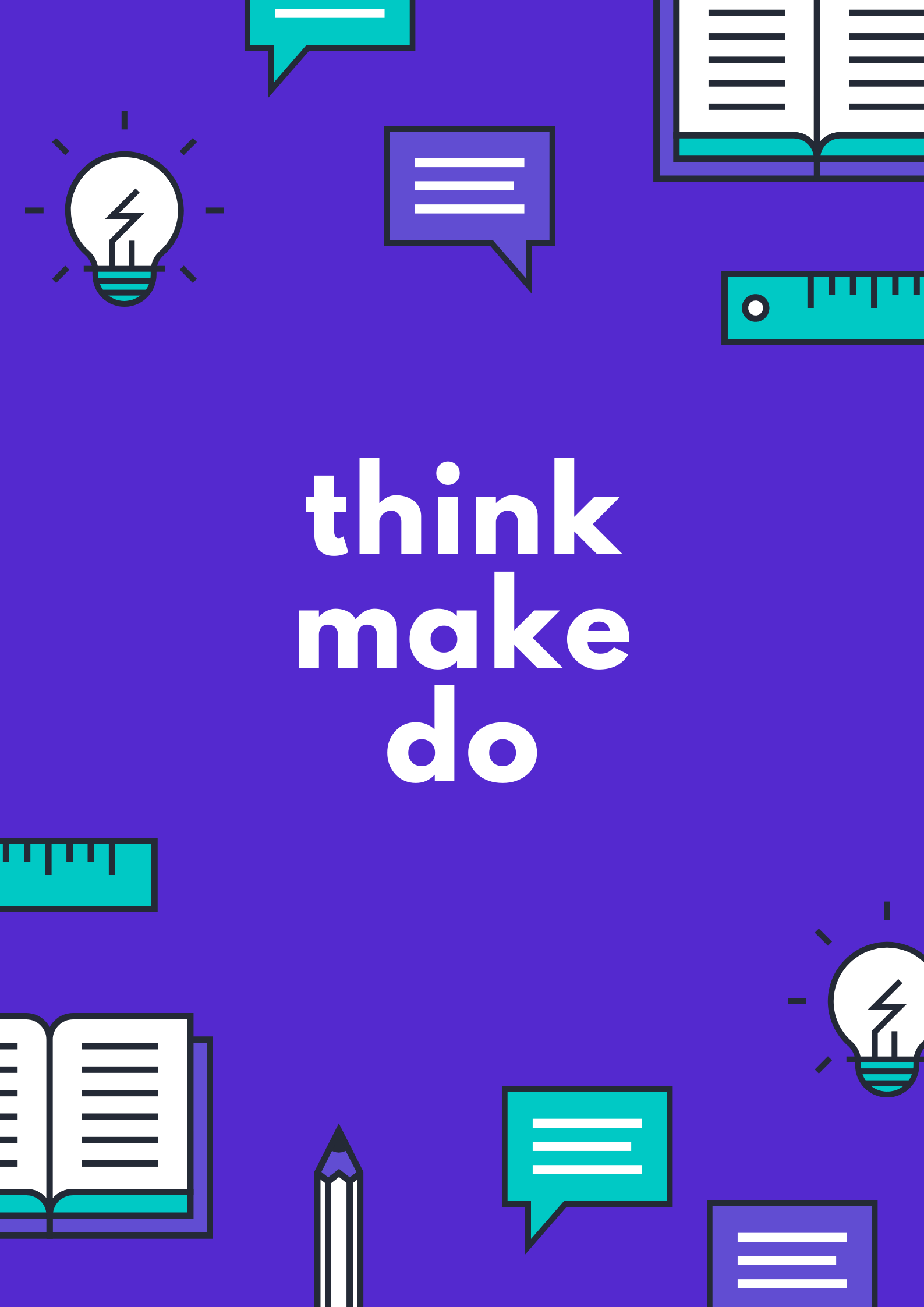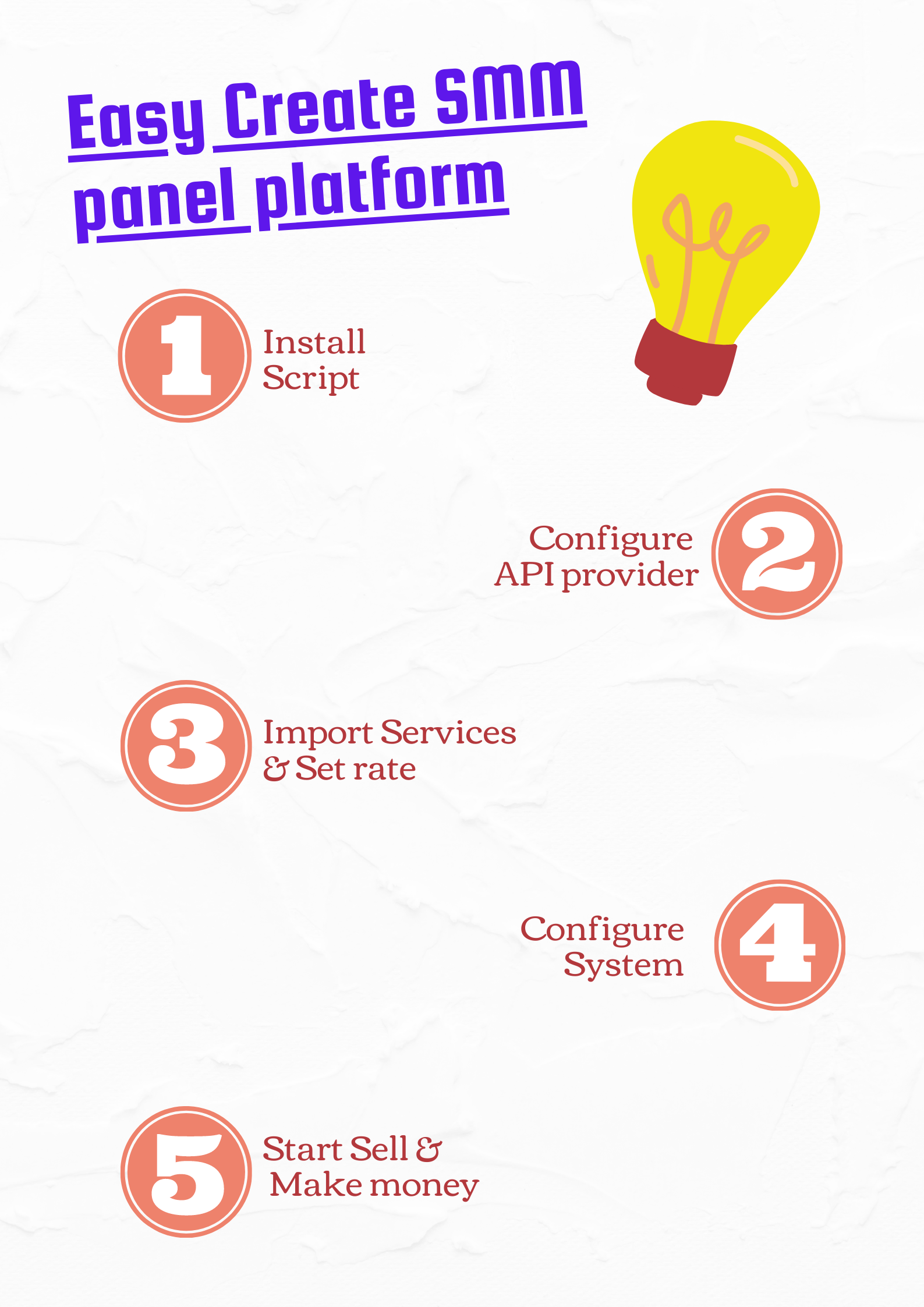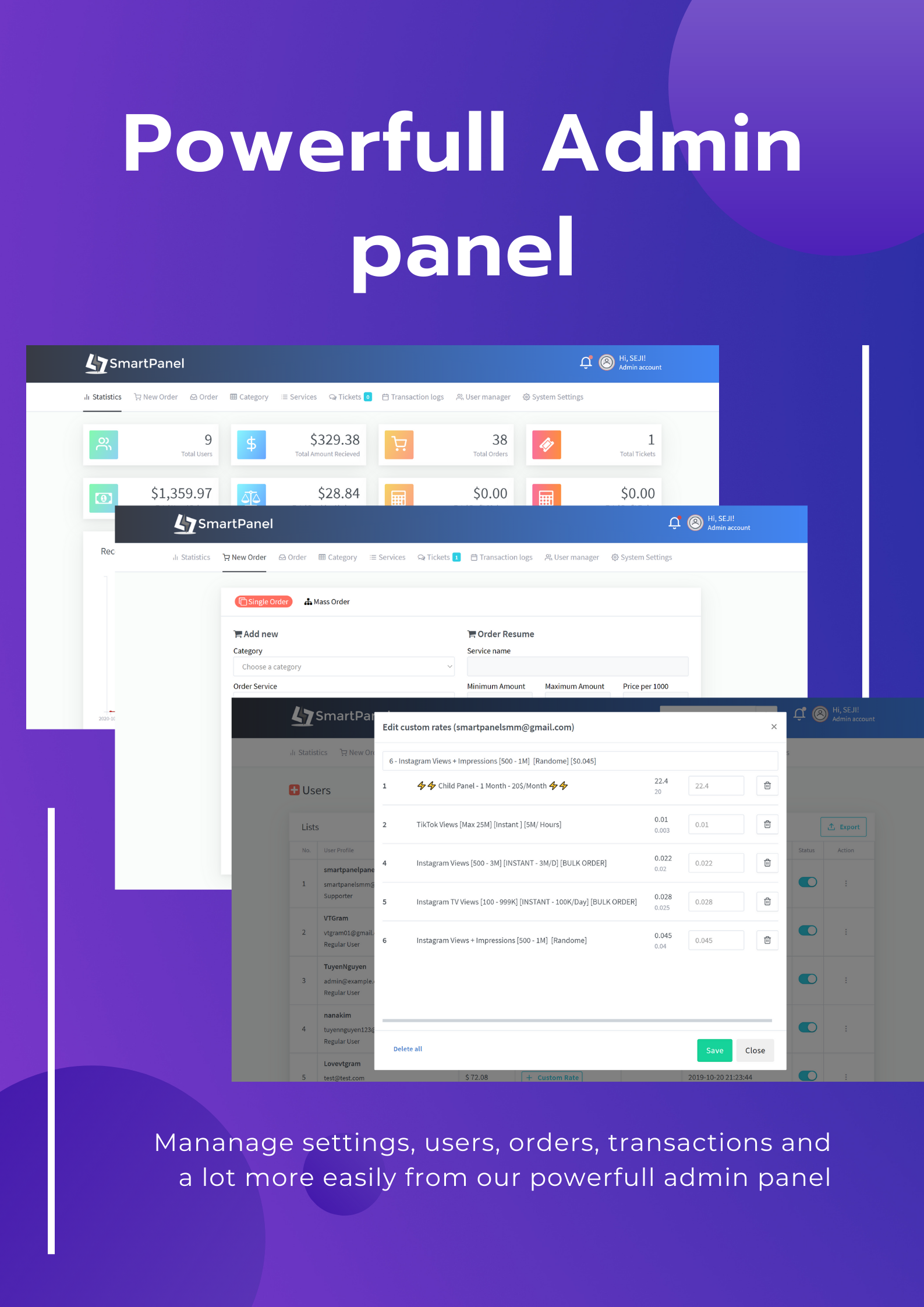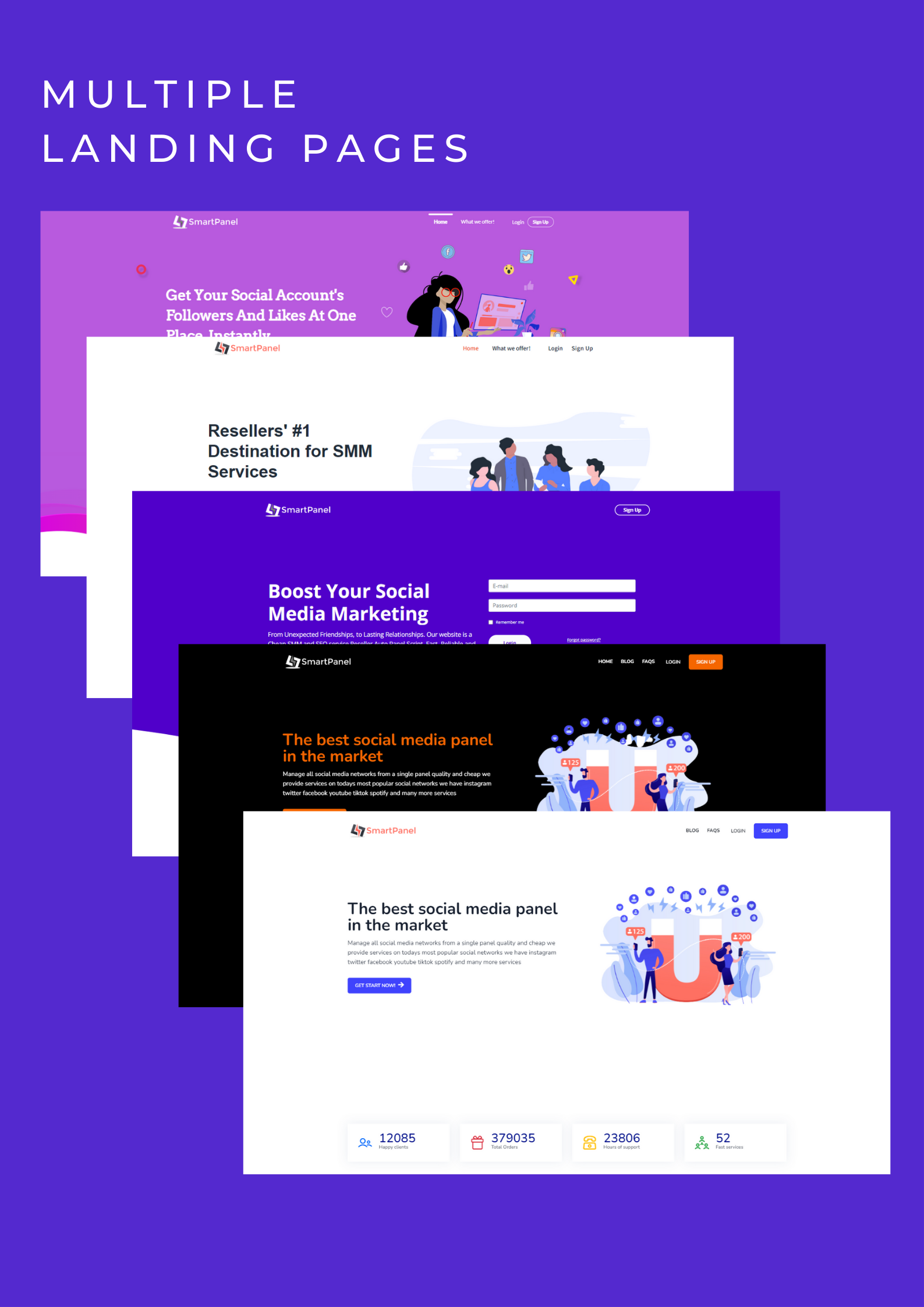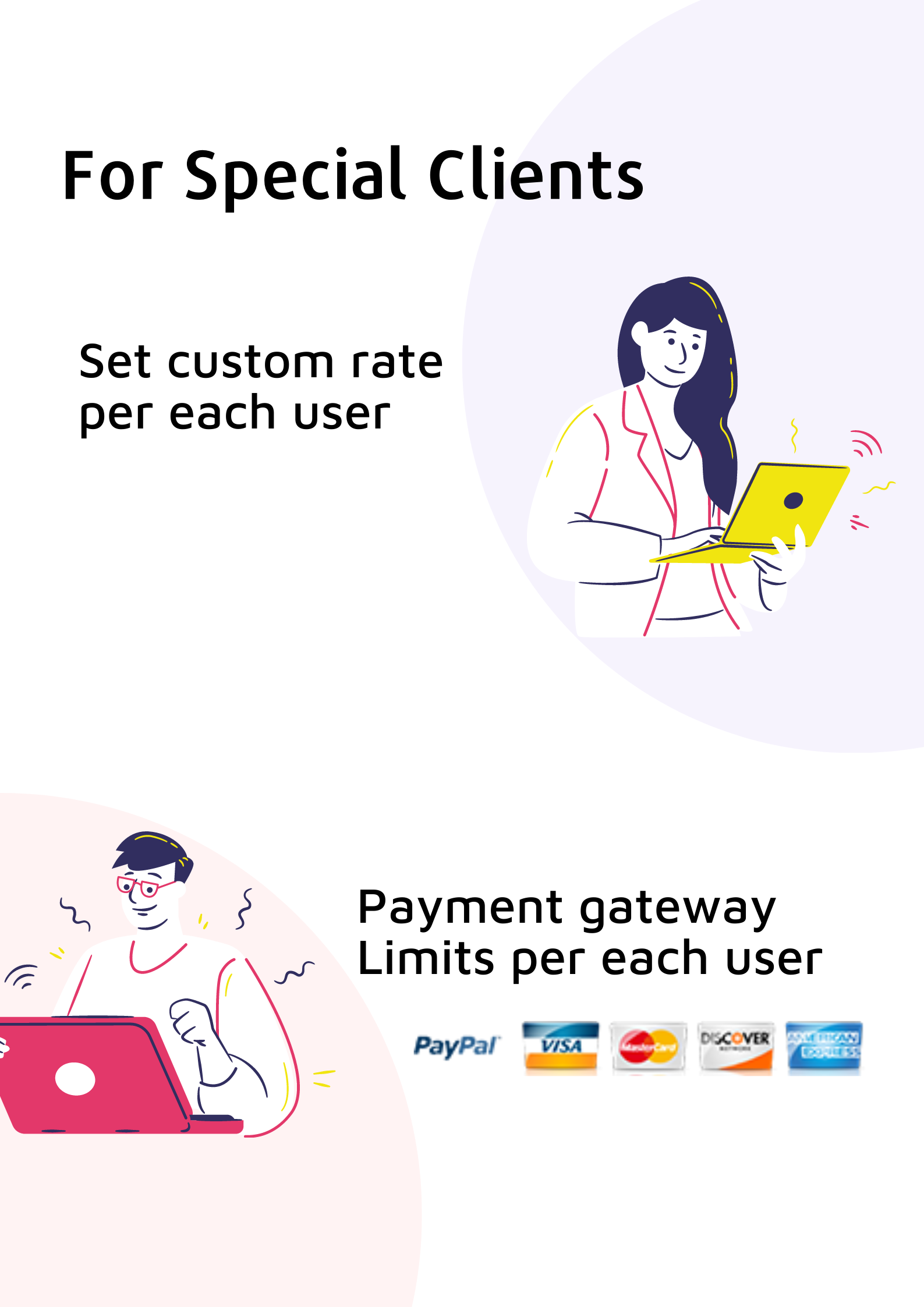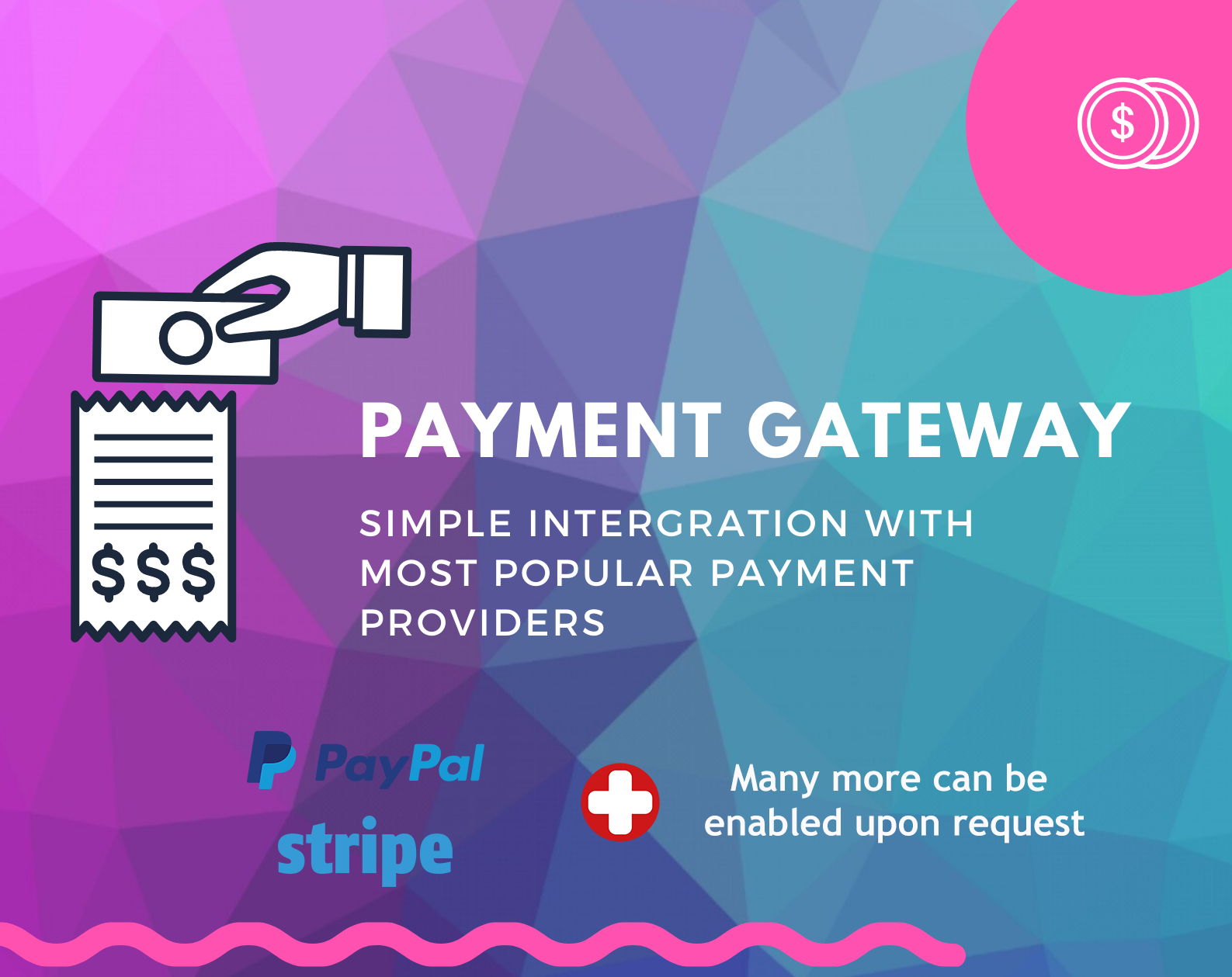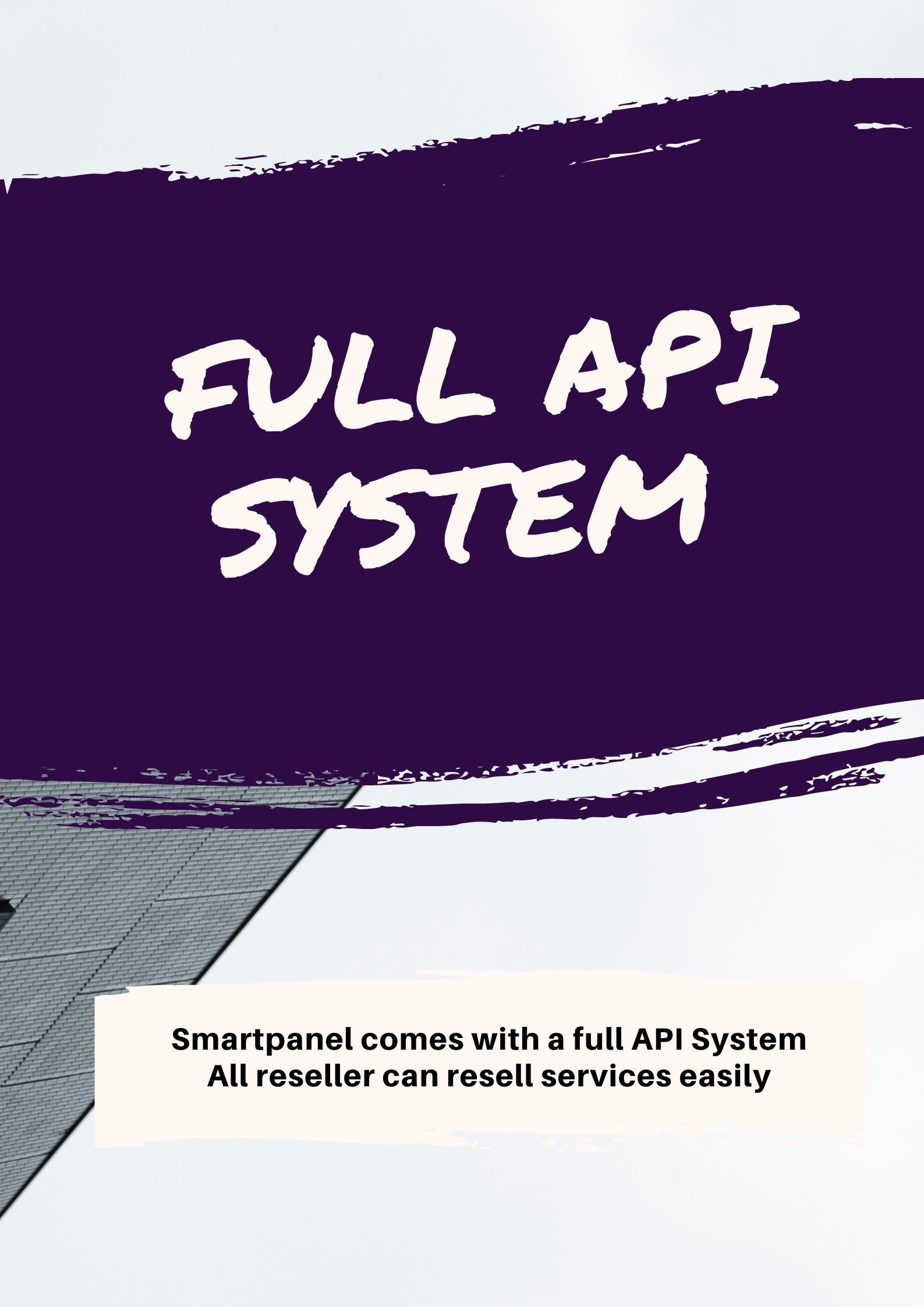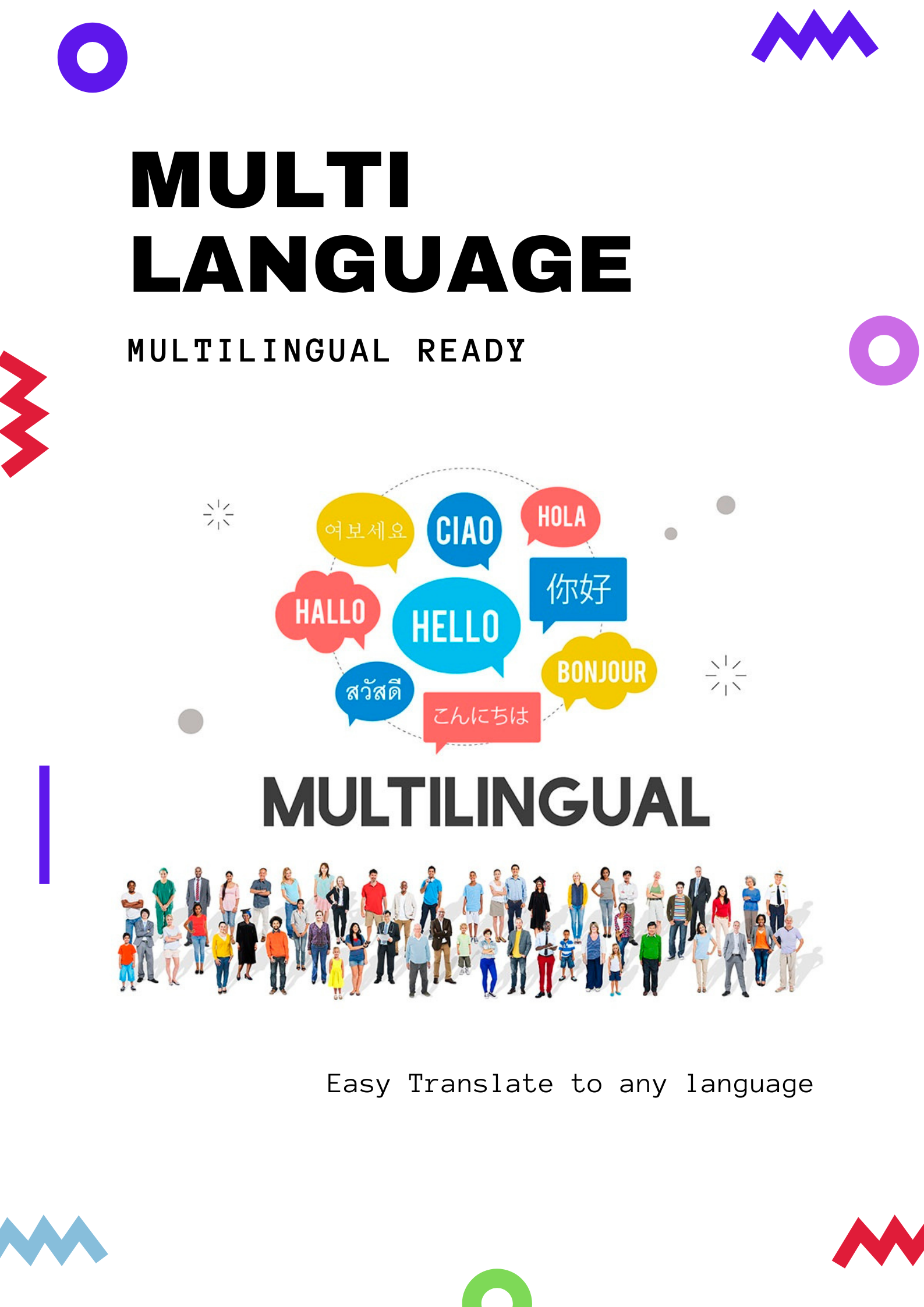 SmartPanel – SMM Panel Script is an online social media marketing tool (web application) that allows and helps you to sell your Social Media Marketing Services with an easy to use panel. You can provide quality and cheap SMM Services to your customers, they can buy all packages or services like Facebook likes, Instagram followers, Twitter followers, Youtube Viewers and many more using your the panel. You can create as many as services & packages according to your expertise, this is a completely dynamic panel. Whether it is something you need for your social media accounts or you are a SMM services reseller, you will find it all here
Note: This script is for panel maintenance. Not for SMM services. To process orders, you may connect your panel to any other SMM panels that have APIs.
Features:
Mobile responsive UI
Easy to install and use
Place orders
Place Mass Orders
Add unlimited services
Add unlimited categories
Enable API
Automate fetch API
Multi API Providers (With the same API required parameters)
Multi services (Default, Auto Like, Custom comments, Comment Likes, Mentions with Hashtags, Mentions User Followers, Mentions Media Likers, Subscriptions, Package etc)
Drip-feed feature
Currency converter feature
Sync services button with API providers
Bulk add all services from API provider and set price percentage increase
Custom rate per each user
Limit Payment Gateway per each user
Users and Admin dashboard
View User feature from admin account
Support Maintenance Mode
Support systems
Faqs systems
Tickets systems: Ticket messages timeline between user and admin
Payment gateway: Paypal, Stripe and Manual payment methods are out of the box ready for use
User Add Funds in panel / Admin can also add funds to user accounts
User management
Secure Password Hashing
User registration and login system
Email notifications (email verification, welcome, new user notification, order notification, ticket reply, reset password and payment email)
News/Announcement Timeline system
Easy to install to edit Email template
PHP mail and SMTP Configuration
Order management
Order the service through API without loginning
SEO optimization for meta tags, descriptions, keywords etc
Website setting for icon, logo etc
Automatic timezone
Embed code feature (Javascript code)
Multilingual ready
Basic statistics
Google reCAPCHA for sign up, forgot password page
Dynamic Pre-built pages for FAQs, Terms and Privacy page etc.
And many other exciting features
Demo:
Website: https://demo.smartpanelsmm.com
Admin:

Username: admin@admin.com
Password: 123456

User

Username: test@test.com
Password: 123456
Server Requirements:
PHP 5.6 ~ 7.1
More details: Please check this page
Important notice:
Time support can up to 2 days
We don't offer refund (If item has been Dowloaded or Mistake).
Read all the product information before you decide to buy it.
Note: You cannot charge users for using this script with the Regular license. Kindly buy the Extended license for commercial use of this script.
Reviews from some our clients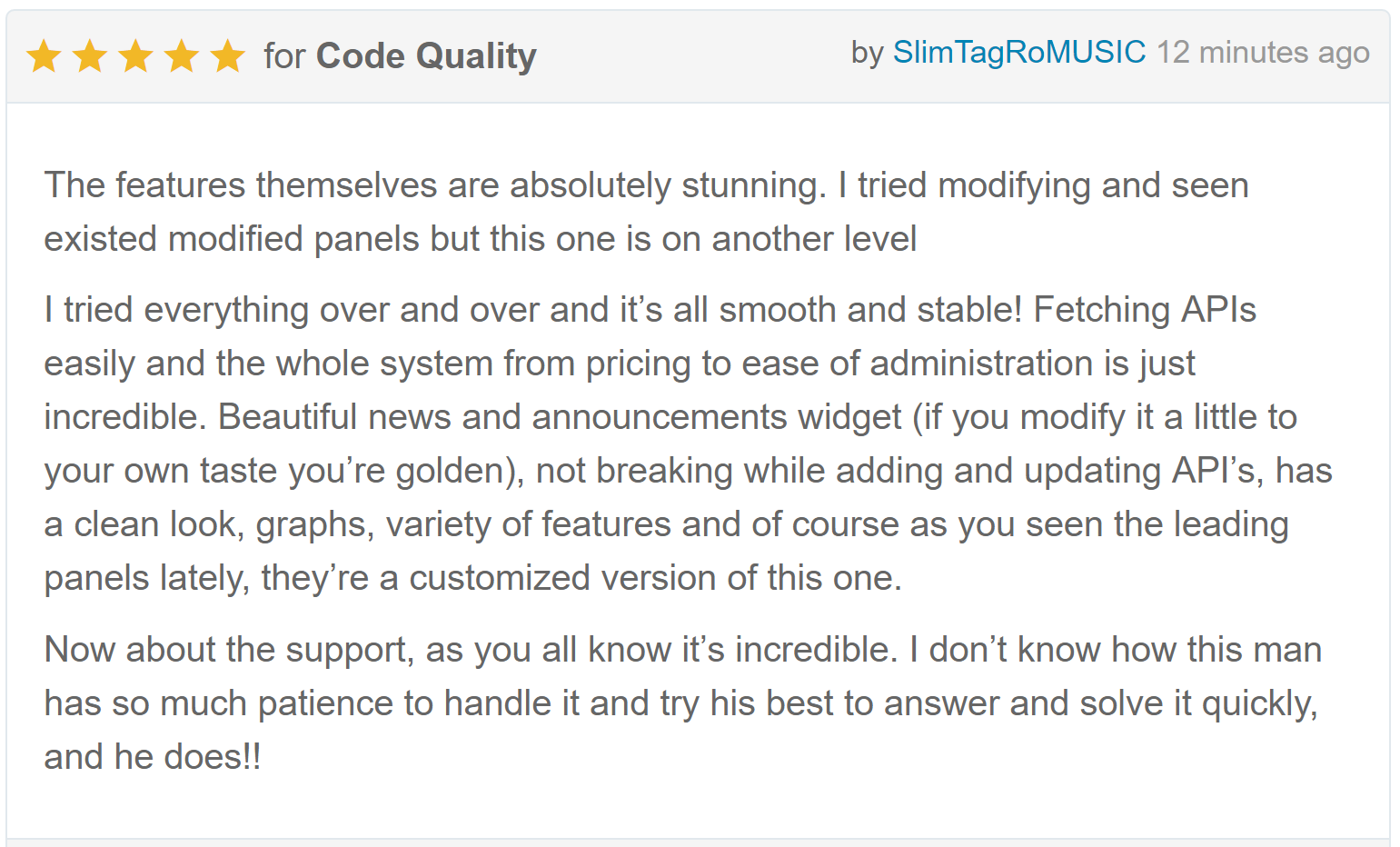 Changle log:
Upgrading Script – Extended Instructions
Backup your database and current Source code data before updating
clear Cache after updating
IMPORTANT: KINDLY PLEASE BACK UP ALL DATA SOURCES, DATABASE BEFORE UPDATING

 Version 4.0
    - [NEW]: Light/Night mode for Admin/user theme
    - [NEW]: Admin dashboard theme
    - [NEW]: User dashboard layout (vertical and horizontal)
    - [ADD]: multi selection for bulk action button
    - [ADD]: bulk Action Button
    - [ADD]: Secret key option when admin set balance, funds etc
    - [ADD]: Auto logout option when admin change ip address for security
    - [ADD]: Sorting order option for payment gateway
    - Improved: Page Speed of the Services page
    - Improved: Services page
    - Improved: New Paypal API
    - Improved: Cronjob system
    - Improved: Order status for big panel
    - Fixed: small bugs relate to script.

    NOTE:
    1. Go to the documentation page: https://smartpanelsmm.com/docs for re-configuring cronjobs link
    2. After updating successfully, please DELETE these folders in this path: 
       + appmodules: api_provider, custom_page, file_manager, language, module, news, notification, payments, payments_bonuses, subscribers, users  
    3. If you are using V3.2, V3,3 you can not update directly to V4.0
    Kindly Please contact the support form for more details
-------------------------------------
  Version 1.0 – April 8, 2019
    - Initial Release

SmartPanel – SMM Panel Script Details
| | |
| --- | --- |
| 🏷️ Category | php-scripts |
| 📝 Name | SmartPanel – SMM Panel Script |
| 💰 Price | $39 |
| 🛒 Sales | 2281 |
| 🔗 Website | Visit Website |