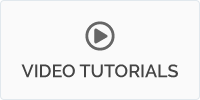 GREEN POPUPS IS COMPATIBLE WITH WORDPRESS 6.X
GREEN POPUPS – A NEW NAME OF LAYERED POPUPS PLUGIN
Internet is full of boring popups. So, it's a time to break this trend. That's why we created Green Popups (formerly Layered Popups). With this plugin you can realize your imagination and make your own unique multi-layers animated popups or use over 200 professionally designed ready made templates from our library. You can embed AJAX-ed subscription/contact form which works with a lot of CRM, marketing and newsletter systems. You can raise popup on page load, on exit intent, on scrolling down, on user's inactivity, on AdBlock detected or show it when users click something. Moreover you can use any popup as a part of post/page content or as sidebar widget. Make your website more attractive with Green Popups.
With our new Advanced Targeting system it's really easy to adjust how and where to display popups. It can be posts, pages, products and even any custom post types filtered by any available taxonomies, dates, user roles, etc. Pretty flexible. Isn't it?
GREEN POPUPS IS THE FASTEST POPUP PLUGIN EVER
Green Popups keeps your website as fast as it was before. It does not reduce the PageSpeed score at all.
FEATURES OF GREEN POPUPS
Unlimited number of popups. Create as many popup as you wish.
Multiple layers. Each popup can contain any number of elements (layers).
Drag-n-drop popup builder. Create popups with easy-to-use drag and drop Popup Builder. No coding knowledge is needed.
Over 20 popup elements. Plugin has everything that is needed to create unique popups. No limits to your imagination.
Advanced targeting system. Accurately adjust how and where to display popups. It can be posts, pages, products, custom post types filtered by any available taxonomies.
Popup and inline modes. Use any popups as regular popups or easily embed them into page content (insert relevant shortcodes or widgets).
OnClick popups. Show any popup when users click something.
OnLoad popups. Show any popup when page loaded.
OnScroll popup. Show any popup when user scroll down the page.
OnExit popup. Show any popup when user moves mouse pointer to the top of browser window assuming that he/she going to leave the page.
OnInactivity popup. Show any popup after certain period of user's inactivity.
OnAdBlockDetected popup. Show any popup if any AdBlock software detected.
Geolocation filter. Show OnLoad, OnScroll, etc. popups to visitors based on their geolocation. Green Popups has integration with Geolocation IP Detection plugin and ipstack.com.
ContentStart inline popup. Automatically add inline popup at the beginning of post/page/etc. content.
ContentEnd inline popup. Automatically add inline popup at the end of post/page/etc. content.
Link locker. Limit access to certain links until user submit the popup's form.
Confirmation system logic. Show confirmations based on user input and selection.
Double opt-in. Request users to confirm email addresses.
Email notifications. Send custom email notifications and user confirmation emails. Use conditional logic, if needed.
Extended e-mail address validation. Check MX records according to the host provided within the email address.
Integrations with email verification services. Green Popups works with Clearout, Email List Verify, Email List Validation, Kickbox, TheChecker, TrueMail.
Integrations with CRM and Newsletter systems. Automatically submit user input and selection to popular CRM, marketing and newsletter services. Plugin works with: Acelle Mail, ActiveCampaign, ActiveTrail, AgileCRM, Automizy, AvangEmail, AWeber, BirdSend, Bitrix24, Campaign Monitor, CleverReach, Constant Contact, Conversio, ConvertKit, Drip, E-goi, EmailOctopus, Encharge, FluentCRM, FreshMail, GetResponse, Gist, Groundhogg, HubSpot, INBOX, Infomaniak Newsletter, Intercom, Jetpack Subscriptions, Klaviyo, Mad Mimi, Mailautic, MailChimp, MailerLite, MailFit, Mailgun, Mailjet, MailPoet, Mailrelay, Mailster, MailWizz, Mautic, Moosend, Mumara, Newsman, Omnisend, Ontraport, Pabbly Email Marketing, Pipedrive, Rapidmail, Salesflare, SalesAutoPilot, SendFox, SendGrid, SendinBlue, SendPulse, Sendy, SG Autorepondeur, SocketLabs (Email Marketing Center), The Newsletter Plugin, Tribulant Newsletters, VerticalResponse, Your Mailing List Provider, Zapier, Zoho CRM. Use conditional logic, if needed.
Integrations with payment providers. Request users to complete the payment through the following payment providers: Authorize.Net, Blockchain, Instamojo, InterKassa, Mollie, PayFast, PayPal, Paystack, PayUmoney, Perfect Money, Razorpay, Skrill, Stripe, WePay, Yandex.Money.
Integrations with SMS gateways. Send notifications by SMS through the following SMS providers: BulkGate, GatewayAPI, Nexmo, Twilio. Use conditional logic, if needed.
HTML-form integration. Automatically submit user input and selection to 3rd party HTML-forms given by your service provider.
Custom JavaScript Handlers. Execute your JavaScript-code when popup open, form submitted, etc.
3rd party MySQL database/table. Insert form data into 3rd party MySQL database/table.
Math expressions. Perform powerful real-time Math expressions based on user input and selection.
Pre-populate fields. Do it with dynamic data from URL or by setting static default values.
User input editor. You can easily edit, empty or delete data submitted by user.
User input filtering. Use optional filters to strip unwanted submitted data.
Field validation. Validate user input using 14 built-in validators.
Conditional logic. Perform actions on popup fields and elements based on user input and selection.
Custom error messages. Show custom error bubble based on validation result.
Print data and save as PDF. Easily move forms between different installations.
Shortcodes supported (experimental). Add WP shortcodes into layer content.
Font Awesome supported. Use any Font Awesome icons.
9 popup positions. Place popup on desired screen position.
Enable/disable overlay. Enable/disable overlay.
Custom layer duration/animation. Customize layer duration/animation with ease.
Spinner customization. Change spinner colors.
A/B Campaigns. create unlimited number of A/B campaigns, get statistics and choose the best popup for your purposes.
Popup stats. Stats of impressions, submissions, confirmations and payments for any popup for any period.
Field analytics. A set of submitted data can be represented in a convenient way, such as bar charts.
GDPR-ready. Add mandatory checkbox to any popup. Disable saving sensitive data into database. Integration with WordPress Personal Data tools.
Sensitive data saving. Decide which user data must be saved in database.
Google/Universal Analytics event tracker supported. track popup events.
Remote use. Easily embed any popup into 3rd party sites (just copy-paste couple JS/HTML-snippets).
Popups Library. Access to remote popups library with over 200 ready-made popups.
Export/import feature. Easily export popup settings from one website and import to another website.
CSV Export. Submitted data can be exported as CSV-file.
Interactive popups. Popups can interact with users by displaying the users input in real-time.
Opt-in locker (optional). Users must subscribe to close popup.
Multi-steps popups. Yes, you can do it now.
Remember subscribed visitors. Plugin set cookie on user machine to avoid repeated popups for already subscribed.
PageSpeed Insights optimized. Minimum resources loaded with pages – Google will love you.
Enable/disable modules. Enable/disable e-mail marketing providers, payment providers and SMS gateways modules.
WooCommerce compatible. Compatible with WooCommerce general and product pages.
Minified CSS and JS. Turn on/off using minified JS and CSS files.
1000+ Google Fonts. Use any of 1000+ webfonts.
Automatic update. You do not need to do it manually anymore.
WPML support. Create separate popup for each language.
Multisite support. Green Popups works with WordPress multisite.
Easy to install. Install and activate the plugin as any other plugins.
Translation ready. Plugin might be translated to any language.
WordPress Best Practices. No any alerts from Plugin Check and WP_DEBUG.
HOW TO INSTALL GREEN POPUPS
Green Forms is a WordPress plugin and it is installed as regular WordPress plugin:
Go to WordPress dashboard and click left side menu "Plugins >> Add New".
Click "Upload" link and upload zip-archive downloaded from CodeCanyon.
Activate uploaded plugin.
If you have any difficulties with uploading zip-archive, please do it manually using FTP:
Use any FTP-client to connect your server.
Unzip archive downloaded from CodeCanyon.
Upload unzipped folder to plugins directory: /wp-content/plugins/
Go to WordPress dashboard, click left side menu "Plugins" and activate uploaded plugin.
Once installed and activated, plugin creates "Green Popups" menu section in left side menu. All further actions, related to plugin functionality, are done through this menu section.
WHAT PEOPLE SAY ABOUT GREEN POPUPS
yoavshai:
Awesome plugin. I have been looking for a good popup plugin that will let me build what I want with full customizability, and without being too difficult to handle. This plugin answers everything I looked for. Thank you very much!
dj21:
The sheer flexibility and functionality that is incorporated into this plugin make it one of the best purchases I have ever made. Works straight out of the box and comes with so many cool features, that it just blows me away. Kudos to the developer and thank you.
gbasterra:
Really incredible plugin, the best I have found to create suscriptions, contacts with popups. Superb design, beautiful!! Great support. 10/10.
JulianWolf:
Design: 5-STars Support: 5-Stars Features: 5-Stars I have tested many other popup-components like popup-domination, Pippity and others. Green popups is a killer in the design, is great in the rest (code, features, support,…) and the cheapest of all of those components. Buy it, test it and you will never use any other popup-component. PS: I don´t use it on a wordpress-page, but I installed a dummy-wordpress-page and use the external-popup-feature. Works brilliant!
kadoogan:
This is one of my top 5 plugins. It does exactly what it says on the box and It works a beautifully! Beyond that, it is so flexible that you can use it for much more than what it was made to do. I have used it to make popup video players, menu systems, popup sliders, popup info boxes, and more. It is one of those plugins that can go far beyond its original intended purpose. Just a little imagination with this plugin will take you far. My thanks to the developers for creating an excellent plugin and doing an excellent job of supporting it as well. Obviously, I highly recommend Green Popups!
azztekk:
I wan to thank the author for this amazing plug-in. I have searched high and low for something like this for a while. It never occurred to me to check Codecanyon. I have only just purchased it a few days ago but already I know its one of the best plugins I have ever bought. Amazing and well worth the money. So much customization and built in integration. Thanks again! 6 out of 5 stars.
Scottlush:
Love this plugin. It's extremely flexible. You can build anything. Comes with dozens of pre-made popups you can further customize. So flexible you can go a little crazy customizing everything. The coder has thought of everything: A/B testing, mobile vs. desktop popups, integration with lots of email services.
maltekebbel:
Super integration. Perfect ajax mode (was searching a lot for that). Lot of possibilities! Contemporary CSS-animation support! Best Modal / Pop-Up Plugin out there!
kadoogan:
Just wanted to say – Love this plugin. I have been able to use it in conjunction with and without the optional Tabs add-on to create some pretty nice popups! They have nothing to do with forms or mailing lists, but rather just informational popups. Thank you for properly allowing for HTML and Shortcodes. And for the wide array of sample files. Good support too! Excellent work! And, just in case anyone is wondering – I am not affiliated with, or taking any payment from the developer of this plugin to add this comment. I have dealt with a crap-ton of plugins from Themeforest and this is one of a handful that met and exceeded my expectations. Most of the others stop short anywhere from 20% to 90% of my personal expectations met.
travelia:
Dude, just to want to drop a word and say thanks! Your plugin is the best popup plugin here in Codecanyon (I already have 7 of them). Keep rocking!
jasonpaulweber:
Lightweight, plenty of customizations, and I love the fact that the author included his sample layered popups in the download, just in case you need a kick-start to learn how to most effectively use the plugin. It really enhances your website in a professional manner!
Cassel:
I have to say that i LOVE this plugin. I just installed it on a new site and used the click to trigger it. It works flawlessly. I love the many templates available, the flexibility and the ease of using it. Thank you sooooo much!
Micatuca:
Just wanted to post a note and say thanks. We have now purchased two of these layered popups for two websites. This is not the first popup plugin we have bought on Codecanyon, but it is by far the best, and the customer support is excellent.
mehler:
If you need pop-ups, you need this plugin!! I tried anyone under the sun, including custom coding FancyBox pages, and especially Pop-Up Domination, for WP and as stand-alone, and NOTHING beats this plugin. The author is PHENOMENAL in his support! He cleaned up the code for page loading speed overnight. He integrated OntraPort for us overnight, he responds to every question within hours. Seriously, I have never come across a more helpful and willing plugin-developer in my life. And we haven't even talked about the plugin yet… This plugin is AWESOME!!! So flexible, so easy to use. I literally created over 200 different pop-ups for the various sign up options and areas of our website within hours. ALL are split-testing. You need pop-ups, you need this plugin and no other. The code on the page is super clean and really uses the minimal amount of scripting in the page, which can't be said about other plugins at all. For the price, this is a steal!! If I was the author, I would charge at least the $97 that competitors are charging, with way messier code, and really the same old, boring, out-of-date pop-up designs! This is an amazing plugin, from a fantastic author!!
Support
If you have any problems regarding using the add-on, please contact us for assistance.
Changelog

[2023-06-02 - version 7.42]
- Updated TCPDF library to latest version.
- Updated Stripe library to latest version.

[2023-02-11 - version 7.41]
- Hubspot integration module.
- Fixed issue with field value getter and setter.
- Fixed conflict with icons coming with WP Bakery.

[2023-01-11 - version 7.40]
- Fixed Hubspot integration module.

[2023-01-08 - version 7.39]
- Added Reoon Email Verifier.
- Fixed issue with Reply-To header.

[2023-01-04 - version 7.38]
- Updated Stripe integration module.

[2022-11-14 - version 7.37]
- Updated SendGrid integration module.

[2022-11-13 - version 7.36]
- Added option to enable/disable Google Fonts.

[2022-09-07 - version 7.34]
- Updated Jetpack integration module.
- Updated Klavyo integration module.
- Updated Mailster integration module.

[2021-11-01 - version 7.32]
- Updated Mailwizz integration module.
- Fixed typos.

[2021-10-13 - version 7.31]
- Added "Submit on select" option to several form elements.

[2021-09-21 - version 7.30]
- Added integration with Encharge.

[2021-09-15 - version 7.29]
- Improved Stripe integration.

[2021-07-14 - version 7.28]
- Fixed issue related displaying mobile popups at ContentEnd targeting.
- Fixed compatibility with other Stripe-related plugins.

[2021-06-15 - version 7.27]
- Added Italian language to date picker.
- Fixed error related taking value of radio-buttons and checkboxes in Custom JavaScript Handlers.
- Improved feature to handle repeated submission from the same IP.

[2021-05-18 - version 7.26]
- Added feature to handle repeated submission of the same data from the same IP.

[2021-04-27 - version 7.25]
- Added option to disable page scrollbar when popup is visible.
- Added integration with Pabbly Email Marketing.

[2021-04-13 - version 7.24]
- Added integration with E-goi.
- Added feature to bulk removal of log records.
- Added feature to bulk removal of transactions.

[2021-04-05 - version 7.23]
- Increased a number of available popup elements (added video-element).
- Fixed minor JS bug.

[2021-03-22 - version 7.22]
- Added integration with Email List Validation.
- Updated Stripe library.

[2021-03-15 - version 7.21]
- Improved math calculations with multi-options fields.
- Improved conditional logic with multi-options fields.

[2021-02-18 - version 7.20]
- Added integration with INBOX (UseINBOX).
- Upgraded Stripe integration.

[2021-02-08 - version 7.19]
- Upgraded Acelle Mail integration to latest API version.
- Updated list of Google Fonts.

[2021-02-03 - version 7.18]
- Fixed issue with font parameters of label elements.
- Fixed issue with saving hidden fields.

[2021-02-02 - version 7.17]
- Increased a number of available popup elements.
- Added integration with Salesflare.
- Added onclick handler to linked button.
- Fixed minor targeting issue.

[2021-01-25 - version 7.16]
- Added integration with FluentCRM.

[2021-01-12 - version 7.15]
- Added integration with VerticalResponse.
- Added option to enable/disable PHP session.
- Fixed issue with special HTML characters in FROM-headers.

[2020-12-14 - version 7.14]
- Added integration with EmailOctopus.
- Integration with WP Personal Data Tools.
- Improved Alpha and Alphanumeric filters.
- Improved Alpha and Alphanumeric validators.

[2020-12-04 - version 7.13]
- Updated Moosend integration module.
- Updated Stripe integration module.

[2020-11-26 - version 7.12]
- Added option to use custom local fonts.
- Fixed issue with targeting settings.

[2020-10-26 - version 7.11]
- Added targets based on URL keywords.
- Fixed Ontraport integration issue.
- Fixed issue with "Once per period" length.

[2020-10-15 - version 7.10]
- Added maxlength attribute to textarea field.
- Updated Clearout integration to API v.2.
- Improved Drip integration.
- Updated Airdatepicker module.
- Removed debug info from console output.
- Fixed minor issue in admin.js.

[2020-09-10 - version 7.09]
- Added integration with Gist.
- Added option to disable event popup using URL parameter.

[2020-08-15 - version 7.08]
- Added integration with SocketLabs (Email Marketing Center).
- Improved email validation.
- Fixed issue with cookie lifetime.

[2020-07-21 - version 7.07]
- Added integration with Infomaniak Newsletter.
- Added integration with Intercom.
- Added integration with Pipedrive.
- Improved Stripe integration.
- Improved database sync after update.
- Fixed issue with loading of posts list in targeting module.

[2020-07-10 - version 7.06]
- Added integration with Mailrelay.
- Added IBAN validator.
- Fixed issue with Ontraport integration.
- Fixed issue with Progress Bar.
- Improved field validators.

[2020-06-09 - version 7.05]
- Added "Confirmed" and "Unconfirmed" status to Log records.
- Fixed issue with SendinBlue integration.

[2020-05-20 - version 7.04]
- Added geolocation filter to targets.
- Added integration with ConvertKit.
- Fixed minor JavaScript issue.

[2020-05-11 - version 7.03]
- Added integration with Groundhogg.
- Added integration with Newsman.
- Added integration with SG Autorepondeur.
- Improved performance: now it even faster than it was.
- Fixed issue with AdBlock detection.

[2020-05-07 - version 7.02]
- Added integration with Automizy.
- Added integration with Constant Contact.
- Added integration with SendPulse.
- Added integration with Your Mailing List Provider.
- Added integration with Email List Verify.
- Added CTR to A/B campaign stats.

[2020-05-04 - version 7.01]
- Added option to configure font weight.
- Added integration with Tribulant Newsletters.
- Fixed minor issue in migration tool.

[2020-05-02 - version 7.00]
- Added over 15 types of input fields.
- Added integration with payment gateways.
- Added integration with SMS gateways.
- Added conditional logic.
- Added math expressions.
- Improved visual popup builder.

[2020-04-10 - version 6.64]
- Updated SendGrid integration module.
- Updated Mautic integration module.

[2020-02-03 - version 6.63]
- Added MailFit integration module.
- Added Mailgun integration module.

[2020-01-06 - version 6.62]
- Updated MailChimp integration module.
- Updated FreshMail integration module.

[2019-12-04 - version 6.61]
- Added TrueMail integration module.
- Updated Sendy integration module.

[2019-11-12 - version 6.60]
- Added SendFox integration module.
- Updated Bitrix24 integration module.
- Replaced Perfect Scrollbar by native scrollbar.

[2019-10-22 - version 6.59 released]
- Added Bitrix24 integration module.
- Added option to validate phone number length.
- Fixed minor bugs.

[2019-10-01 - version 6.58 released]
- Added Clearout integration module.
- Added "autocomplete" attribute to input elements.

[2019-08-29 - version 6.57 released]
- Updated Drip integration module.
- Updated Zoho CRM integration module.

[2019-08-08 - version 6.56 released]
- Added integration with BirdSend.
- Updated Klaviyo integration module.

[2019-07-24 - version 6.55 released]
- Updated SalesAutoPilot integration module to match new API.

[2019-06-06 - version 6.54 released]
- Optimized Targeting configuration.
- Updated MailPoet integration module to match new API.

[2019-05-14 - version 6.53 released]
- Updated integration with CleverReach to match their API requirements.
- Fixed minor bug.

[2019-04-26 - version 6.52 released]
- Updated integration with SendPulse to match their API requirements.
- Removed dependencies of obsolete thickbox in admin area.

[2019-04-03 - version 6.51 released]
- Improved compatibility with some exotic server settings.
- Added [type="tel"] attribute to Phone field.

[2019-02-24 - version 6.50 released]
- Upgraded Font Awesome to version 5.

[2019-02-17 - version 6.49 released]
- Upgraded Sendy integration.
- Upgraded AgielCRM integration.

[2019-01-25 - version 6.48 released]
- Added Conversio integration.
- Upgraded Rapidmail integration.

[2019-01-01 - version 6.47 released]
- Added Mumara integration.
- Added Gutenberg block.

[2018-11-12 - version 6.46 released]
- Added Omnisend integration.
- Upgraded AWeber integration.
- Upgraded Mailster integration.

[2018-10-23 - version 6.45 released]
- Added Rapdimail integration.

[2018-10-06 - version 6.44 released]
- Upgraded MailChimp integration.
- Upgraded Ontraport integration.
- Upgraded Mailster integration.
- Fixed minor bug.

[2018-09-16 - version 6.43 released]
- Added Mailautic integration.

[2018-08-14 - version 6.42 released]
- Added AvangEmail integration.
- Upgraded MailWizz integration.

[2018-08-02 - version 6.41 released]
- Improved targeting performance.

[2018-07-09 - version 6.40 released]
- Upgraded Zoho CRM module to use API v.2.0.
- Fixed minor bugs.

[2018-06-07 - version 6.39 released]
- Added option enable/disable impressions counting.
- Added option enable/disable async initialization of event popups.

[2018-05-27 - version 6.38 released]
- Added integration with WordPress-native Personal Data Tools.
- Fixed minor bugs.

[2018-05-18 - version 6.37 released]
- Added option to create WordPress user based on popup's data.

[2018-05-11 - version 6.36 released]
- Added option to show popups for certain user roles.
- Added option to show popups during certain date range.

[2018-04-24 - version 6.33 released]
- Updated functionality of Custom JavaScript Handlers.

[2018-03-28 - version 6.32 released]
- Added dotmailer integration.
- Fixed minor bug.

[2018-03-08 - version 6.31 released]
- Upgraded Subscrbe2 integration.
- Improved AWeber integration.

[2018-02-16 - version 6.30 released]
- Added MyNewsletterBuilder integration.
- Upgraded AWeber integration.
- Improved MailWizz integration.

[2018-01-23 - version 6.29 released]
- Improved appearance on mobiles.
- Improved back-end functionality.

[2018-01-02 - version 6.28 released]
- Added integration with Zoho CRM.
- Improved AJAX-requests (forced to async mode).

[2017-12-14 - version 6.27 released]
- Added integration with Market Hero.
- Added integration with Bulk Email Checker.

[2017-11-20 - version 6.26 released]
- Added integration with Follow-Up Emails.

[2017-10-30 - version 6.25 released]
- Added option to show popups on any taxonomy archive pages (category, tag, whatever).
- Upgarded integration with SG Autorepondeur.

[2017-10-16 - version 6.24 released]
- Added integration with SqualoMail.
- Added integration with KIRIM.EMAIL.

[2017-10-04 - version 6.23 released]
- Added integration with UniSender.
- Fixed minor bug.

[2017-09-19 - version 6.22 released]
- Added new custom field type: datepicker.

[2017-09-08 - version 6.21 released]
- Added integration with Moosend.

[2017-09-01 - version 6.20 released]
- Added integration with TheChecker.co.
- Upgraded Perfect Scrollbar to latest version.
- Updated list of Google Fonts.
- Fixed minor bug.

[2017-08-20 - version 6.19 released]
- Added integration with Zoho Campaigns.
- Improved compatibility with Web 2.0 Directory plugin.

[2017-08-05 - version 6.18 released]
- Upgraded MailPoet integration module (support MailPoet 3).
- Improved plugin security.

[2017-07-22 - version 6.17 released]
- Upgraded Benchmark integration module.

[2017-07-12 - version 6.16 released]
- Improved visualization of custom field "checkbox".
- Cleaned layer stylesheet.

[2017-07-04 - version 6.15 released]
- Added option use custom javascript handlers for popup events.

[2017-06-13 - version 6.14 released]
- Added option to automatically insert inline popup at the beginning/end of page content.

[2017-05-30 - version 6.13 released]
- Added Mailigen integration.
- Added MailKitchen integration.

[2017-05-23 - version 6.12 released]
- Added E-newsletter (by WPMU DEV) integration.
- Added feature to add target for homepage.

[2017-05-16 - version 6.11 released]
- Added Mailbox Marketing integration.

[2017-05-09 - version 6.10 released]
- Added Advanced Targeting.
- Added Sendloop integration.

[2017-04-10 - version 6.07 released]
- Added compatibility with WordPress Multisite.

[2017-04-06 - version 6.06 released]
- Added Hunter integration.
- Added NeverBounce integration.
- Added Perfit integration.
- Added option to disable saving subscriber details locally.

[2017-03-23 - version 6.05 released]
- Added Kickbox integration.
- Added EmailListVerify integration.
- Added AlgoCheck integration.
- Added Proofy.io integration.

[2017-03-09 - version 6.04 released]
- Added Acelle Mail integration.
- Added feature to reset Settings and Meta data.
- Upgraded Facebook SDK to version 2.8.

[2017-02-24 - version 6.03 released]
- Upgraded SendGrid API to version 3.0.

[2017-02-19 - version 6.02 released]
- Fixed minor bug related to MailChimp API.

[2017-02-10 - version 6.01 released]
- Added Arigato Pro integration.
- Added Mailleader integration.

[2017-01-23 - version 6.00 released]
- Added MPZ Mail integration.
- Added StampReady integration.
- Added StreamSend integration.
- Added Vision6 integration.

[2017-01-12 - version 5.99 released]
- Added EmailOctopus integration.
- Added Mautic integration.
- Fixed minor bug.

[2017-01-05 - version 5.98 released]
- Added Intercom integration (and removed).
- Improved compatibility with new Google search algorithm.
- Fixed minor bug.

[2016-12-21 - version 5.97 released]
- Improved MailChimp integration.
- Improved compatibility with RTL sites.
- Improved performance and PageSpeed results.

[2016-12-13 - version 5.96 released]
- Added Double Opt-In feature to Klaviyo.
- Fixed minor bug related to remote OnScroll popup.

[2016-12-05 - version 5.95 released]
- Added FireDrum integration.
- Fixed minor bugs.

[2016-11-24 - version 5.94 released]
- Improved GetResponse integration.
- Upgraded Font Awesome to version 4.7.0.

[2016-11-10 - version 5.93 released]
- Added ActiveTrail integration.
- Added option set OnScroll offset in %.

[2016-10-24 - version 5.92 released]
- Added option to submit 3rd party form from client side.

[2016-10-11 - version 5.91 released]
- Added WPML support.
- Upgraded Campaign Monitor integration.

[2016-10-01 - version 5.90 released]
- Added AdBlock detector.
- Fixed minor bugs.

[2016-09-08 - version 5.88 released]
- Improved UserEngage integration.
- Fixed minor bugs.

[2016-08-15 - version 5.87 released]
- Improved MyMail integration.
- Added feature to clean database.
- Added UserEngage integration.

[2016-07-20 - version 5.86 released]
- Improved remote usage.

[2016-07-13 - version 5.85 released]
- Added Pipedrive integration.
- Added Jetpack Subscriptions integration.
- Fixed bug related to MailChimp groups.

[2016-06-25 - version 5.83 released]
- Fixed bug related to new MailChimp API 3.0.

[2016-06-24 - version 5.82 released]
- Added SG Autorepondeur integration.

[2016-06-21 - version 5.80 released]
- Upgraded MailChimp API to version 3.0.
- Improved architecture.
- Added option to use different inline popups for smartphones and desktops/laptops/tablets.

[2016-04-26 - version 5.72 released]
- Added Subscribe2 integration.
- Added eSputnik integration.
- Added option to notify users about Wordfence issue.
- Minor bugs fixed.

[2016-04-22 - version 5.70 released]
- Added The Newsletter Plugin integration.
- Improved Link Locker functionality.
- Improved e-mail validation.

[2016-04-20 - version 5.68 released]
- Added Klaviyo integration.
- Added Link Locker functionality.

[2016-04-14 - version 5.65 released]
- Added EasySendy Pro integration.
- Upgraded Font Awesome to latest version 4.6.1
- Added option to configure popup loading spinner.
- Added option to pull inline popups using AJAX.
- Added option to leave placeholders blank.

[2016-04-06 - version 5.61 released]
- Added CleverReach integration.
- Added option to set user's email into FROM header for admin notification.

[2016-04-01 - version 5.60 released]
- Added widget to add inline popups into sidebars.
- Added button to TinyMCE editor to insert popup shortcodes.
- Added HubSpot integration.
- Added TotalSend integration.
- Added Campayn integration.
- Added RocketResponder integration.
- Added ConvertKit integration.
- Added SimplyCast integration.
- Added SALESmanago integration.
- Added AgileCRM integration.

[2016-03-25 - version 5.52 released]
- Added Sendlane integration.

[2016-03-22 - version 5.51 released]
- Added Emma integration.

[2016-03-02 - version 5.50 released]
- Added option to embed popups into non-WP pages.
- Improved Active Campaign integration.
- Improved OnClick feature.
- Improved input fields stylesheet.

[2016-02-09 - version 5.40 released]
- Added Drip integration.
- Added option to pre-load event popups.
- Improved input fields stylesheet.

[2016-01-23 - version 5.32 released]
- Added Tribulant Newsletters integration.

[2016-01-05 - version 5.30 released]
- Added option to submit forms by pressing ENTER.
- Added handling URLs with anchor parts.
- Improved popup constructor.

[2015-12-28 - version 5.29 released]
- Added Mailrelay integration.

[2015-12-10 - version 5.27 released]
- Added overlay animation.
- Improved visual constructor.
- Improved Constant Contact integration.

[2015-12-04 - version 5.24 released]
- Improved visual constructor.
- Improved Facebook integration.
- Improved rss/feed compatibility.

[2015-11-23 - version 5.22 released]
- Improved visual constructor.

[2015-11-12 - version 5.20 released]
- Improved visual constructor.

[2015-11-01 - version 5.13 released]
- Added SendinBlue integration.
- Improved responsiveness.

[2015-10-22 - version 5.10 released]
- Added more layer settings.

[2015-10-07 - version 5.02 released]
- Added MailJet integration.

[2015-10-01 - version 5.00 released]
- Added new Popup Constructor.

[2015-09-05 - version 4.90 released]
- Improved internal architecture to reduce memory consumption.
- Improved Active Campaign integration.

[2015-08-28 - version 4.85 released]
- Added native double opt-in.

[2015-08-15 - version 4.80 released]
- Added jQuery Mask plugin.
- Added option to disable font settings for layers.
- Improved export procedure.

[2015-07-28 - version 4.74 released]
- Improved MyMail integration (with custom fields).
- Added cookie parameter to popup.

[2015-07-16 - version 4.72 released]
- Added SendPulse integration.

[2015-07-06 - version 4.70 released]
- Added Klick Tipp integration.
- Improved JavaScript code.

...

The faster and most powerful WordPress Popups Plugin on the Market.
Popup Plugin for WordPress – Green Popups (formerly Layered Popups) Details
| | |
| --- | --- |
| 🏷️ Category | wordpress/interface-elements |
| 📝 Name | Popup Plugin for WordPress – Green Popups (formerly Layered Popups) |
| 💰 Price | $21 |
| 🛒 Sales | 18587 |
| 🔗 Website | Visit Website |